You can update your payment information from your GoodRx Gold account by following these steps:
Updating Your Payment Information in the GoodRx Mobile App
Step 1: Log into the GoodRx app and go to 'Settings' on the bottom right. Then, tap your GoodRx Gold plan under your email address.
.
Step 2: Tap 'Payment Method' and update your card information, or opt into Apple/Samsung/Google Pay.
​


Updating Your Payment Information on the GoodRx Website
Step 1: Log in to your account at goodrx.com/gold and click on 'Account'

Step 2: Select 'Payment methods'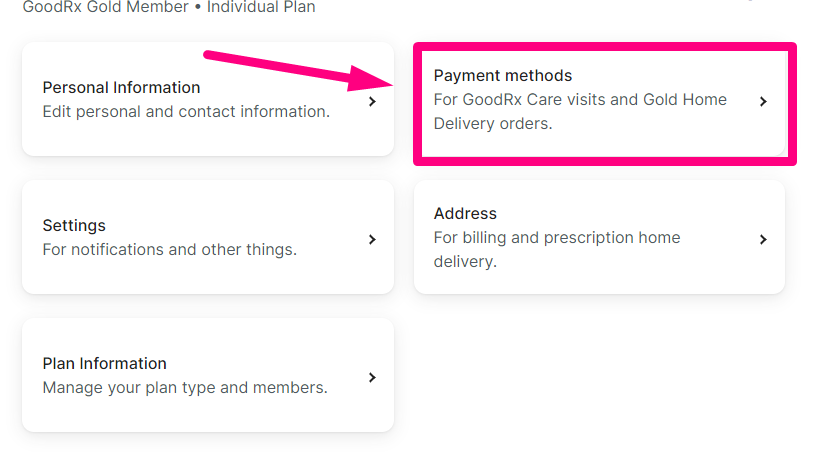 Step 3: Click 'Edit' to update payment information

Step 4: Enter new payment information and click 'Update' to save