We can mail you a discount card at no charge. This card will entitle you to discounted prices of up to 80% at most US pharmacies. Keep in mind, however, that better discounts may be found by looking up drug prices and printing coupons on our website or mobile app.
You can request a card by going to https://www.goodrx.com/discount-card  Enter your name and mailing address.  Then, click the blue Send My Discount Card button.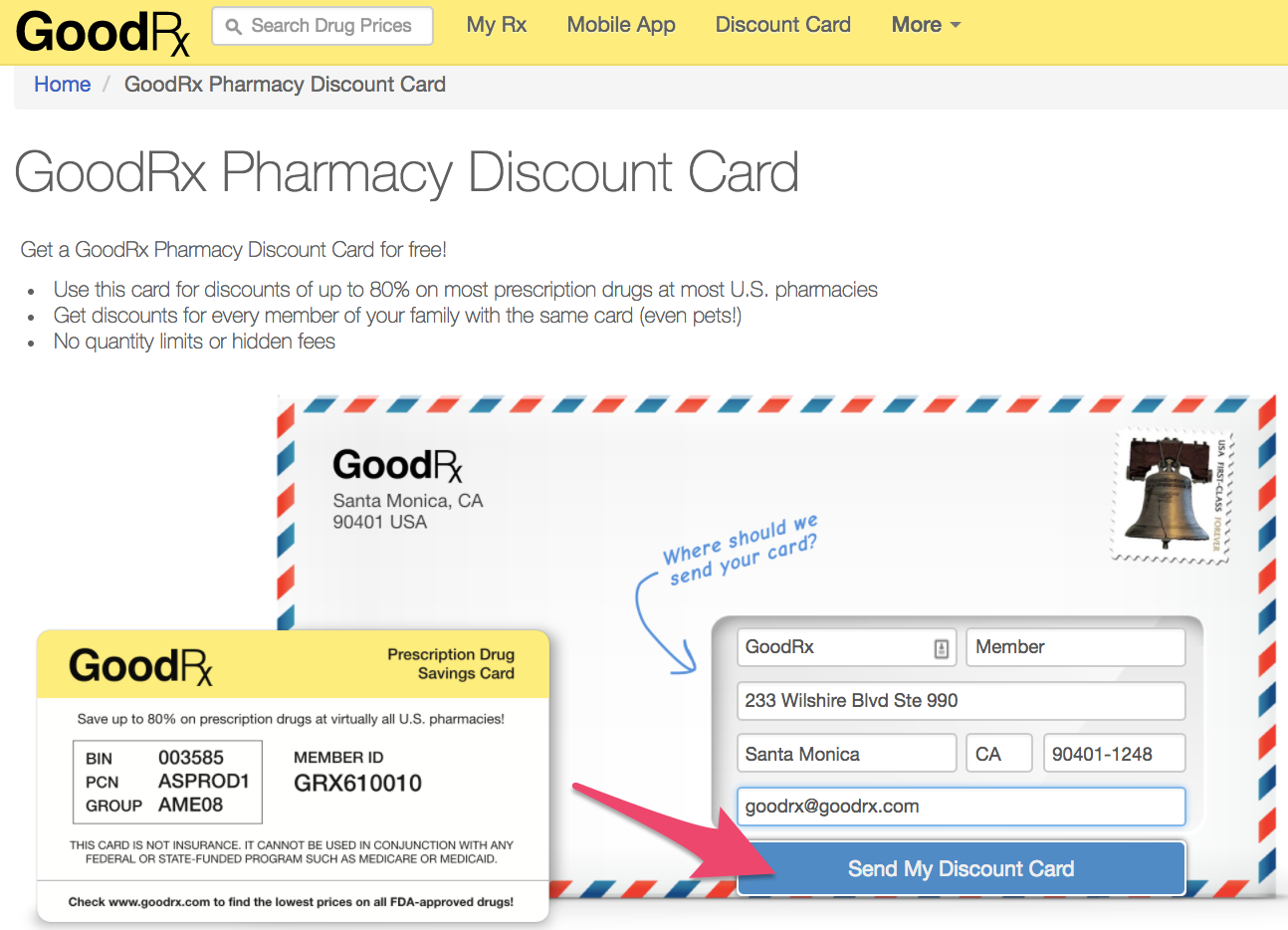 Once you submit your information, you will be directed to a page where you can print a temporary card. You can use the temporary card while you wait for your permanent card to arrive in the mail.  Your permanent card should arrive within 2-3 weeks.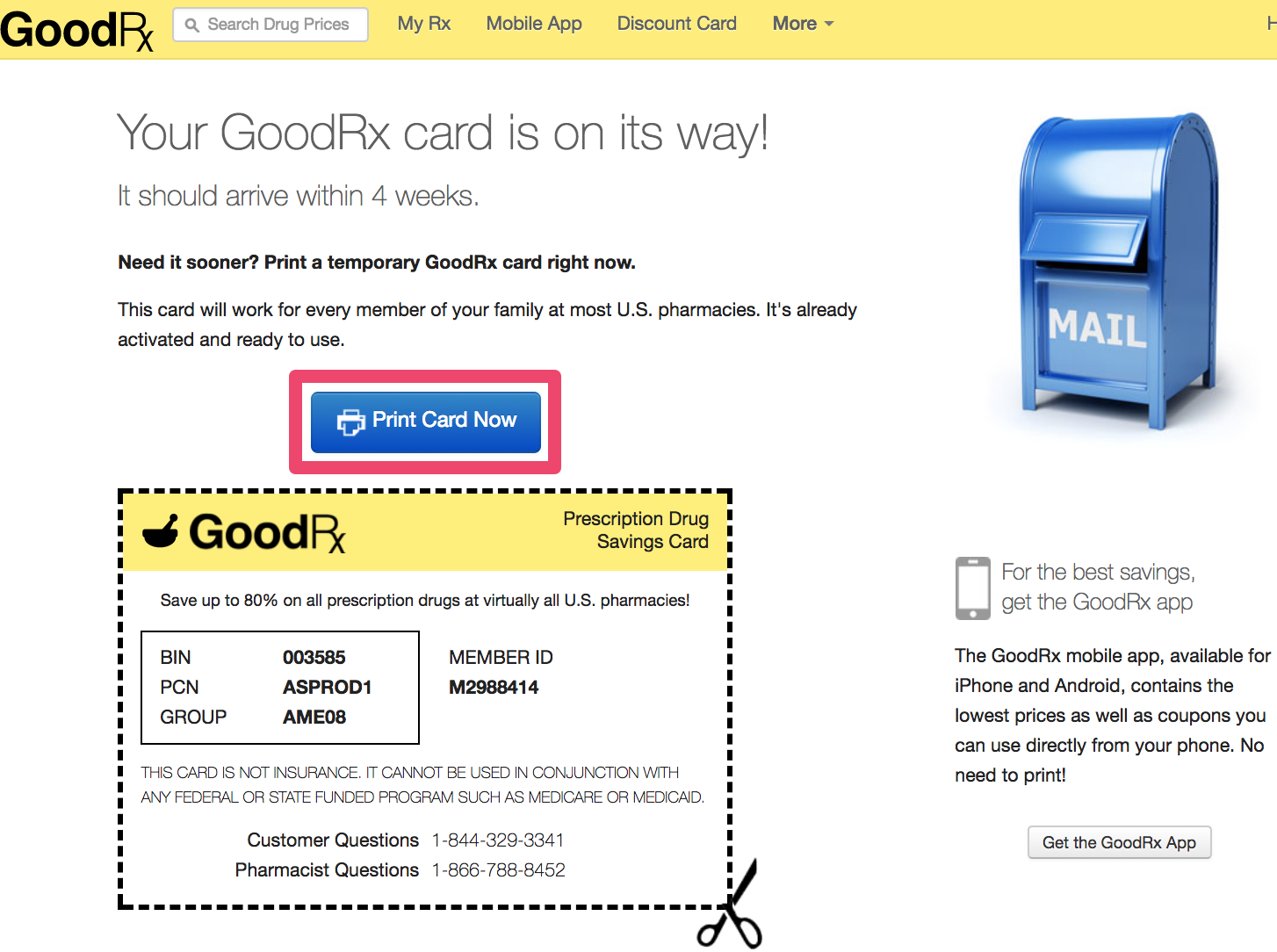 You can also search GoodRx for your prescriptions, and immediately get a coupon to take to the pharmacy. We recommend using the coupons from the website and mobile app for the best prices.