Getting a discount card is easy… and free! All you have to do to request a card is head over to the GoodRx Discount Card page. We'll show you how to request your card below:
Step 1
Go to the Discount Card page
You can get to the GoodRx Discount Card page by clicking here, or by clicking on the Discount Card link in the yellow bar at the top of any page on the GoodRx website. We've highlighted the location of this link in the image below.

Step 2
Tell us where to send your card
On the GoodRx Discount Card page, enter the following information into the correct fields:
First and last name

Mailing address (including any apartment, suite, or building number)

Email address.
Then, click the blue Send My Discount Card button.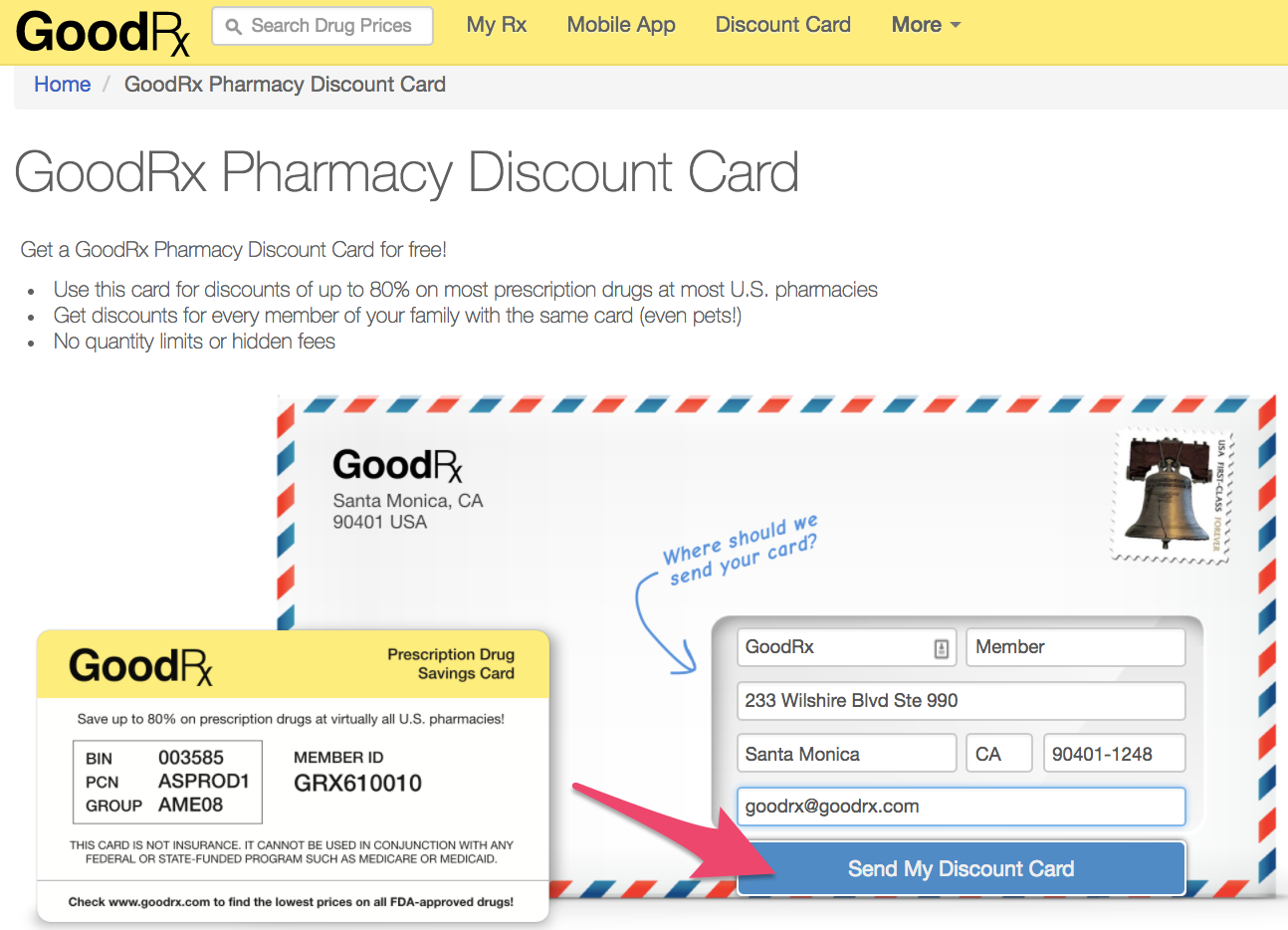 Step 3
Print your temporary card
Once you submit your information, you will be directed to a page where you can print a temporary card that can be used while you wait for your permanent card to arrive in the mail. On this page, click on the blue Print Card Now button.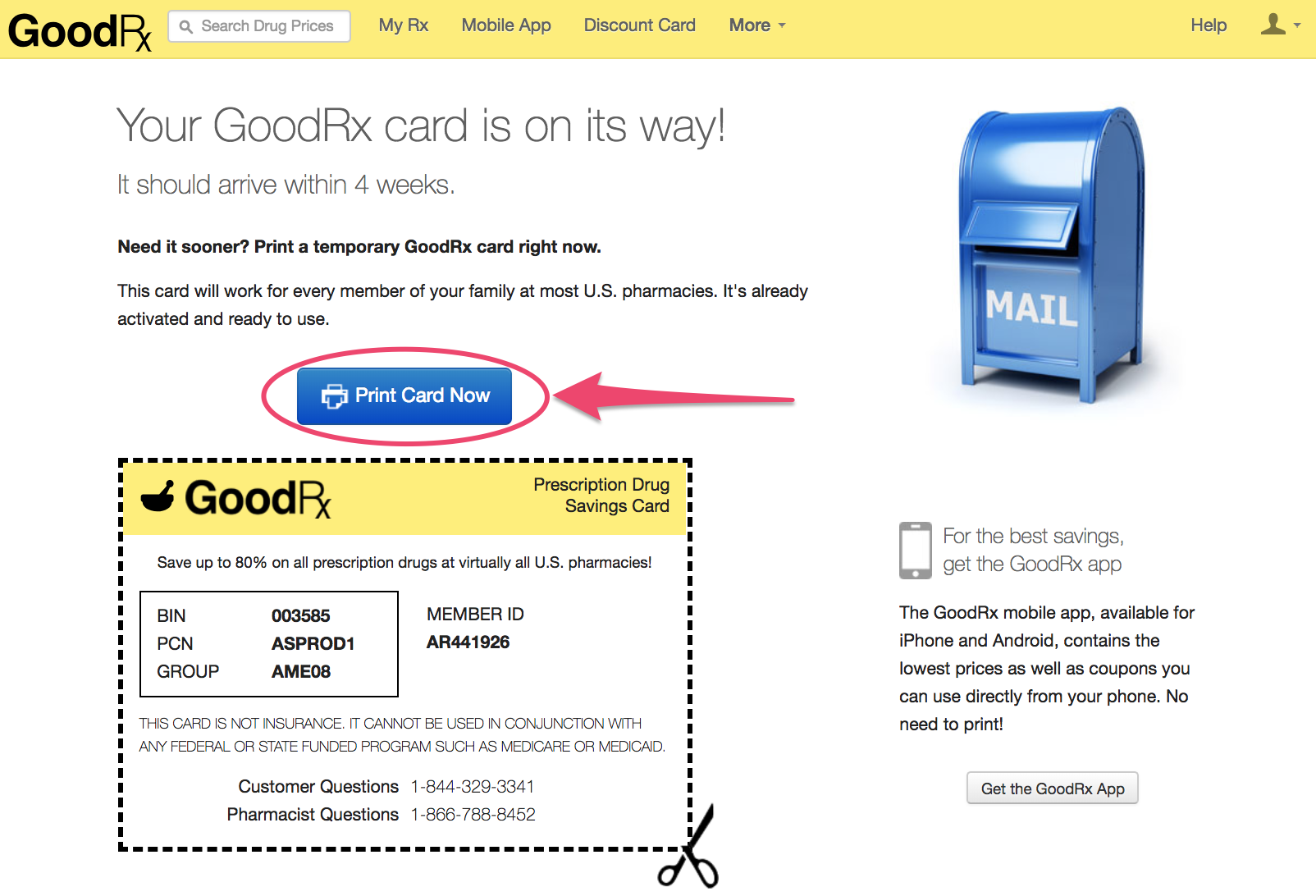 This free card entitles you to discounted prices of up to 80% at most U.S. pharmacies. Keep in mind, however, that better discounts may be found by looking up drug prices and printing coupons on our website or mobile app.
When will I get my card?
Once you request your card, it should arrive within 2 – 3 weeks.
Want to take advantage of GoodRx discounts but don't have a printer? Explore your other options.
Why haven't I received my discount card yet?
Discount cards typically take 2-3 weeks to arrive, so if you've made a recent request, your card should be on its way to you!
In the meantime, you can always check GoodRx.com or our mobile app for the latest discounts.