GoodRx Gold is a
monthly membership program
that provides even more discounts on prescription drugs and healthcare services for you and your family. You can try it free for 30 days. After that, membership is just $5.99/month for individuals and $9.99/month for the Family Plan which covers up to 6 members on one account: friends, family, pets
—
anyone! This premium membership offers:
Greater Savings
Over 1,000 prescriptions for less than $10
up to 90%* off of the pharmacy's cash price
Savings of almost 40% off GoodRx's already low prices
Greater Convenience
No more shopping around or comparing prices

—

GoodRx Gold prices are more consistent and do not update as frequently
No more printing coupons or using multiple discounts

—

with Gold you only need one easy to use card
Use your account to track your prescription purchases with Gold
Easily transfer your prescriptions to any Gold pharmacy while logged into your account
GoodRx Gold is accepted at thousands of pharmacies including CVS, Costco, Kroger, Albertsons and more. Click here to find a pharmacy near you
The #1 priority of GoodRx remains to help Americans afford their prescriptions. We've helped Americans save over $10 billion, and we continue to help Americans save every week.
We created GoodRx Gold as another way for people to save. Some pharmacies offered us even lower prices if we could create a membership program for people filling 2 or more prescriptions at a smaller group of pharmacies.
Think of GoodRx Gold like an Amazon Prime or Costco membership
—
it's not for everyone, but if your family purchases multiple generic prescriptions, you should find that your savings far exceed the monthly membership. Plus, you can try it out for free for 30 days, and cancel at any time.
If Gold doesn't work for you, no worries
—
just use GoodRx to save with no membership. It's not going anywhere and we'll continue to find prices and coupons to help you save.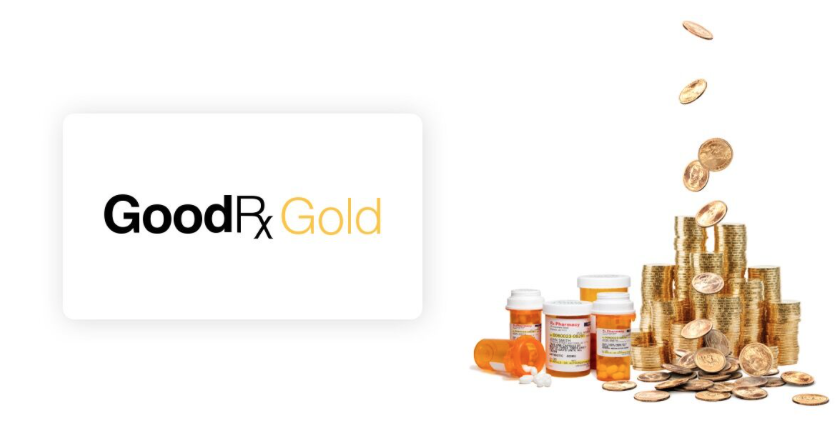 Watch the 30-second video below and learn how you can supercharge your savings with our new premium GoodRx Gold membership! For one low monthly fee, you can save almost 40% off GoodRx's already low prices and up to 90% off of the pharmacy's retail price.
Step 1: Sign up
Create your GoodRx Gold account
in just a few simple steps. GoodRx Gold offers a free 30-day trial,

after which you'll pay $5.99 per month for individuals. For families, choose our $9.99 per month Family Plan. The Family Plan covers up to 5 additional members, including pets!

Step 2: Take your GoodRx Gold card to a participating pharmacy
After signing up, you should receive your card in the mail within two weeks.
You can print, email or text the temporary card from your account to use while you wait for your permanent card to arrive. Simply print the card and bring it with you into the pharmacy when you pick up your prescription.
GoodRx Gold can be used at thousands of pharmacies throughout the U.S., including CVS, Kroger, Costco and many more. More than 97% of Americans can find a GoodRx Gold pharmacy in their zip code.
Step 3: Present your GoodRx Gold card at the pharmacy and save
The pharmacist will enter the numbers from your card into their system to find the discount. Visit our website to check the price, and we'll even send you refill reminders.
*GoodRx Gold saves users up to 90% from pharmacy's usual and customary price. More than fifteen percent of GoodRx prescription purchases receive savings of 90% or more.