GoodRx is a free mobile app and website that helps Americans save millions of dollars every month by finding them the lowest prescription prices in their neighborhood.
Use our price comparison resource on your mobile app or visit goodrx.com to save up to 80% on virtually all FDA-approved drugs—brand-name and generic.
We gather prices, coupons and savings tips for prescriptions at virtually every U.S. pharmacy to help you fight against high drug prices, price gouging and an out-of-control health care system.
Most Americans assume that drug prices are regulated or fixed, but that's simply not true. Prices vary wildly from pharmacy to pharmacy; in fact, two drug stores across the street from each other can have completely different prices for the same prescription—especially when it comes to generic medications.
We will not only show you the GoodRx discount coupon prices, but we will also let you know when a pharmacy has a lower cash or membership program price, or if there are any available manufacturer offers.
Bottom line: GoodRx offers unbiased price and coupon information to help you compare and save the most money on your prescriptions whether it's with our coupons or a pharmacy's already low retail price. Nobody else does that!
How GoodRx works
In less than 90 seconds, discover how GoodRx can provide big discounts on your prescription drugs!
Does it cost anything to use GoodRx?
GoodRx is 100% free and works for every member of your family. There are no fees and zero obligations.
Do I need to sign up? Is a Membership required to use GoodRx?
No, GoodRx is a free service and you are never required to register or sign up for anything. Simply use the GoodRx website or mobile app to search for your prescriptions and then use the free coupons at your local pharmacy to save. It's that simple!
We do offer a premium membership program, GoodRx Gold, that does require a sign up. You can try GoodRx Gold free for one month with no obligation. Learn more here. GoodRx Gold is a separate program. It does not impact the prices available through GoodRx, and you can continue to use GoodRx to save without a membership.
How much can I save with GoodRx?
With GoodRx, you can find savings of 80% or more on your prescriptions. Because drug prices vary wildly between pharmacies, you will need to search for your prescription on GoodRx for an exact price. Click here to learn how you can find prices for your prescription.
Where can I use GoodRx?
GoodRx is accepted at virtually every one of the 70,000+ retail pharmacies in the United States, Puerto Rico, and the U.S. Virgin Islands — including major chains like CVS, Walgreens, Kroger, Rite Aid, Costco, Walmart and many more! Click here for more information.
Who can use GoodRx?
GoodRx is available to everyone in the United States, Puerto Rico and the U.S. Virgin Islands. You can use GoodRx whether you have insurance, Medicare or no insurance coverage at all. GoodRx can be used for your pet medications, as well!
Have Insurance or Medicare? Uninsured?
You can take advantage of GoodRx discounts regardless of if you have or do not have insurance. You don't need insurance to use the discounts!
You may be able to save more with GoodRx than you do with your insurance or Medicare! Many insurance and Medicare plans have high deductibles or limited formularies that don't cover the drugs you need. GoodRx may be able to find you a lower price than your insurance co-pay. Hundreds of generic medications are available for $4 — or even free! — without insurance. Learn more about how to use GoodRx if you have insurance or Medicare.
Is GoodRx Insurance?
No. GoodRx is not a type of health plan or insurance. GoodRx is a service that helps Americans find lower drug prices at their local communities. You can use GoodRx instead of your insurance whenever we're able to offer a lower price than your co-pay.
GoodRx does not satisfy the Affordable Healthcare Act mandate for insurance coverage. If you have questions about finding a qualifying insurance plan, please visit https://www.healthcare.gov/
Who's talking about GoodRx?
Over 280,000 healthcare professionals recommend GoodRx to their patients. We've helped save patients more than $10 billion.
We have an A+ rating from Better Business Bureau and a 5-star user rating in the app store. We are also frequently written about in news outlets like The New York Times, Wall Street Journal, and more.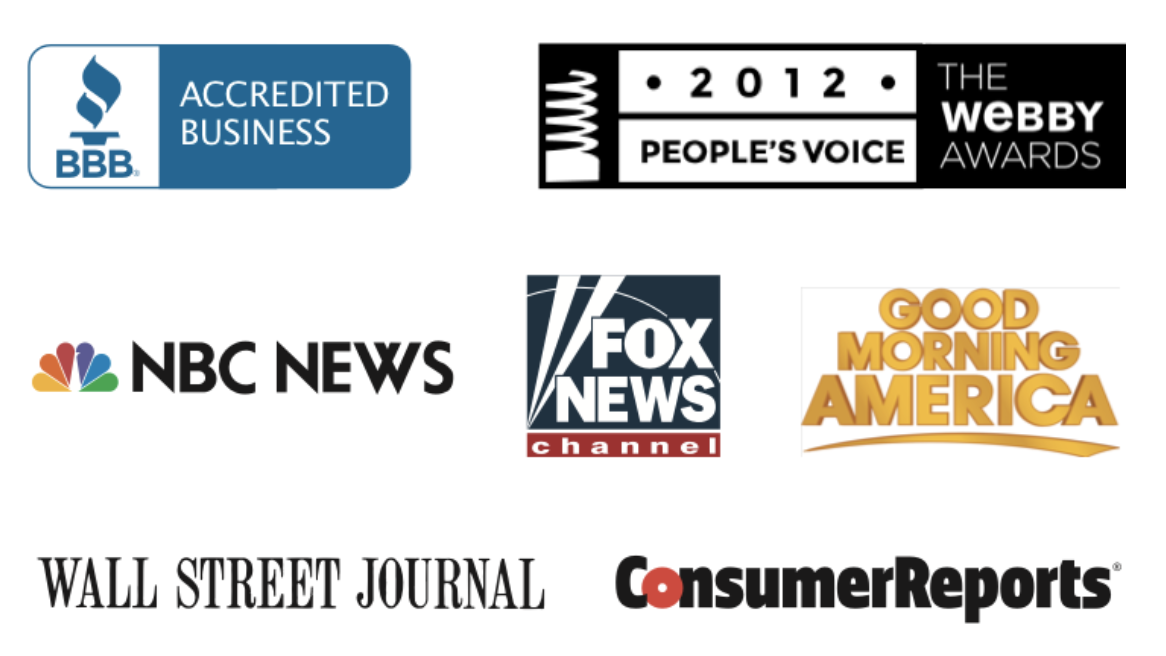 What are GoodRx customers saying?
Our customers have helped make GoodRx the #1 rated medical app for iOS and Android.
"I work in the medical field and love this app to find the cheapest med prices for patients! Plus I get my dogs meds significantly cheaper using the coupon they gave me!! I never thought of that! It is half of what I have been paying!!! Easy to use!!!"
- Endrea on May 1, 2016