What is a GoodRx coupon?
The GoodRx Drug Discount Coupon is a great way to reduce the price of a prescription. These coupons are possible because we've partnered with multiple pharmacy benefit managers (PBMs) to negotiate lower prices with your pharmacies.
We sort through many coupons with the best prices, and we show you the coupon that will save you the most money at each pharmacy.
How do I use a GoodRx coupon?
A GoodRx coupon works just like any coupon you take into the grocery store. At the time of checkout, simply hand the coupon to your pharmacist and save off the retail price of your prescription.
When you look up drug prices on GoodRx, you may see a green GET FREE COUPON or GET FREE DISCOUNT button to the right of a price. Click on the GET FREE COUPON or GET FREE DISCOUNT button next to your preferred pharmacy.

The coupon will appear in a new window. To make things extra easy, you can either Print, Email or Text the coupon to yourself, or you can even use the GoodRx mobile app. If you can't print the coupon, click here to see other options.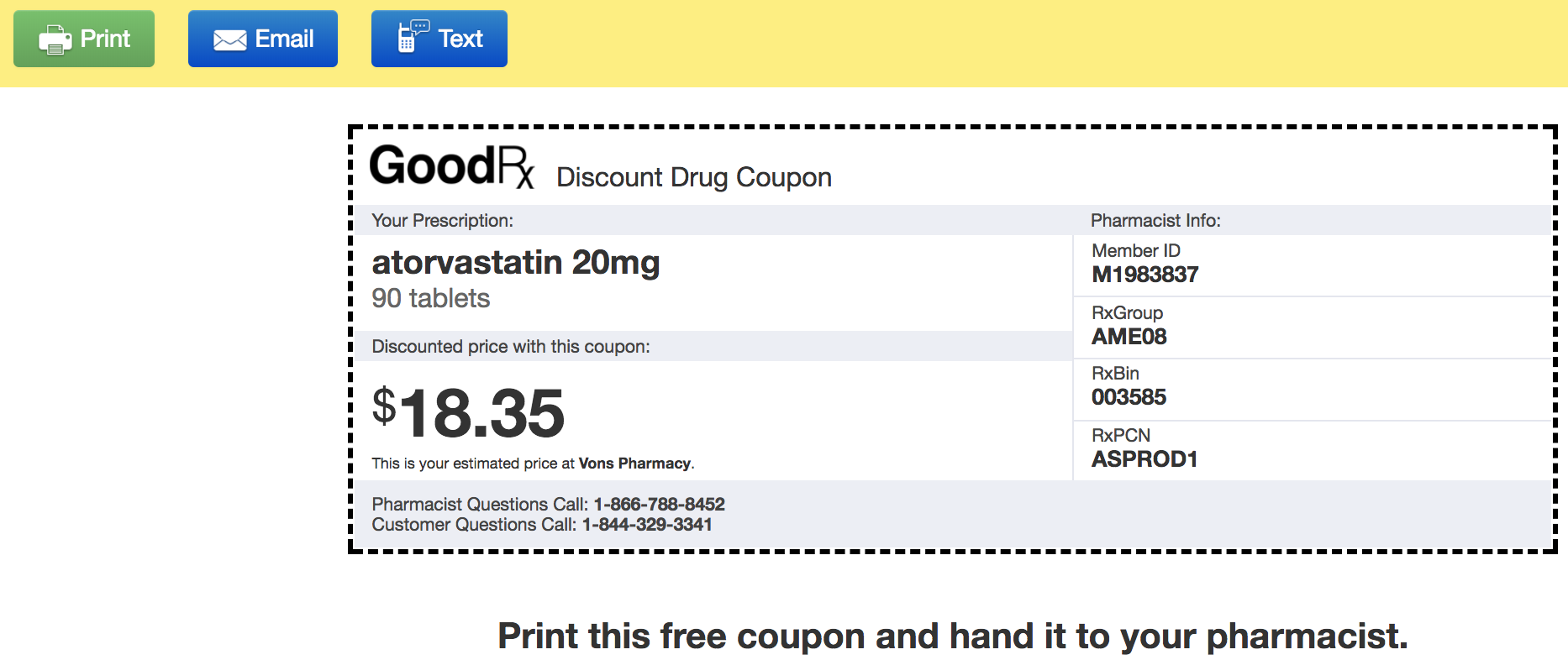 Then, present that coupon to the pharmacist during checkout.  Have it ready to present at the pharmacy every time you fill (or refill) your prescription.