A GoodRx coupon works just like any coupon you take into the grocery store. At the time of checkout, simply hand the coupon to your pharmacist and save off the retail price of your prescription.
When you look up drug prices on GoodRx, you may see a green GET FREE COUPON or GET FREE DISCOUNT button to the right of a price. Click on the GET FREE COUPON or GET FREE DISCOUNT button next to your preferred pharmacy.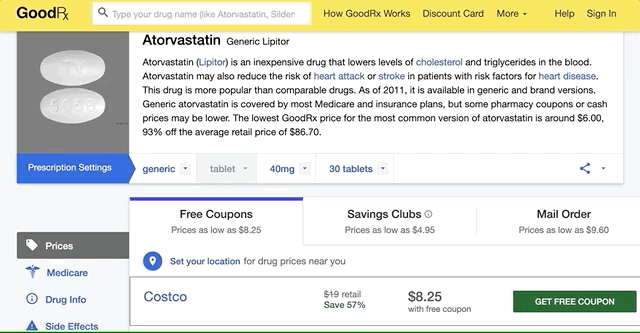 The coupon will appear in a new window. To make things extra easy, you can either Print, Email or Text the coupon to yourself, or you can even use the GoodRx mobile app.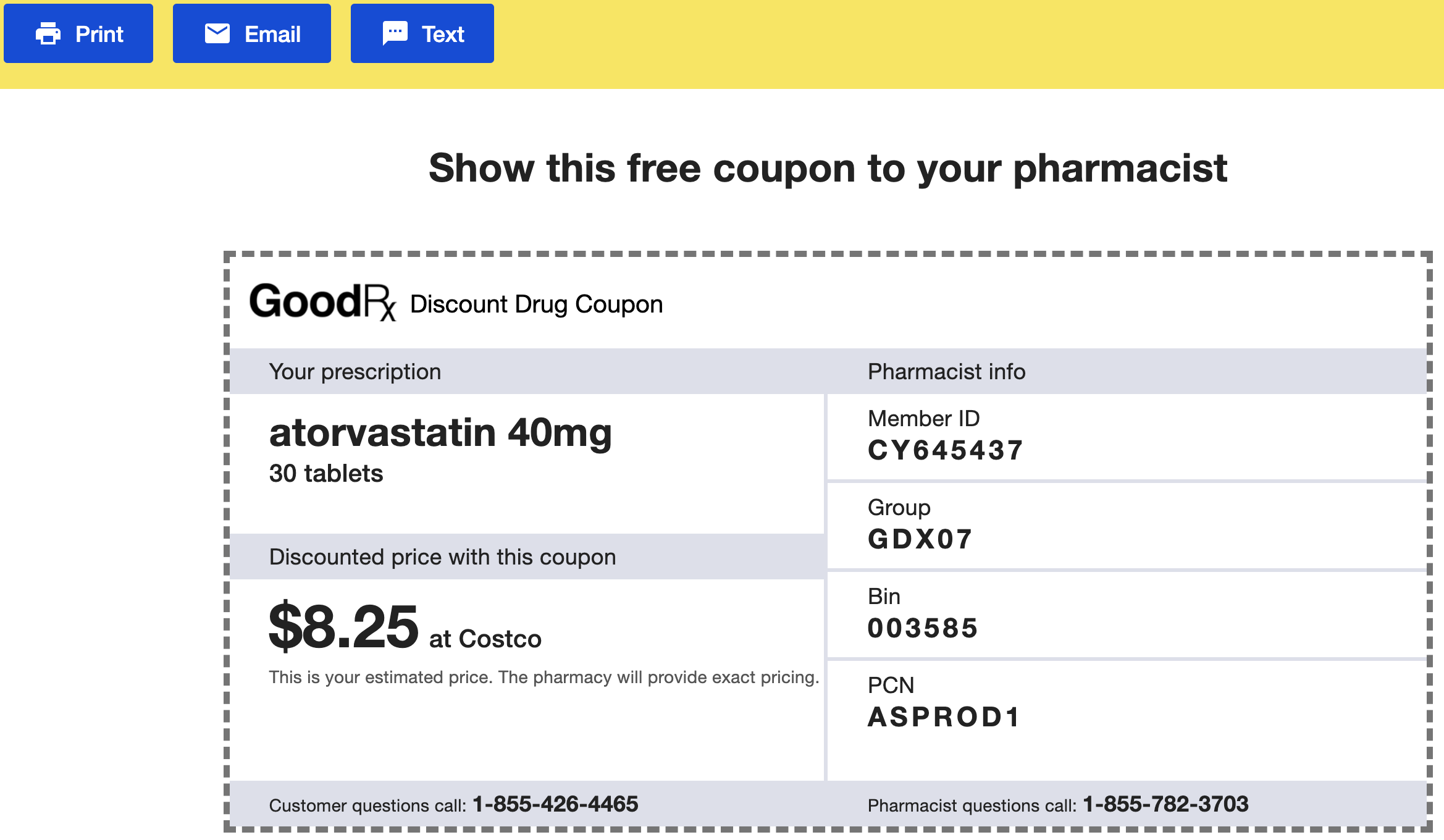 When you head to the pharmacist to pick up your prescription, be sure to let them know that you have a coupon before they scan your medication to begin checkout:
"Hi! I'm here to pick up my prescription and I have a GoodRx coupon that I would like to use."
Or, if you're bringing a paper prescription to the pharmacy, present the pharmacist with your GoodRx coupon along with your prescription. This way, the GoodRx coupon will be automatically applied when you pick up your medication the next day!