Have a My Prescriptions account with us?
1. Sign into your My Rx account here or by clicking on the "Sign In" lin in the upper right corner of any page on the site.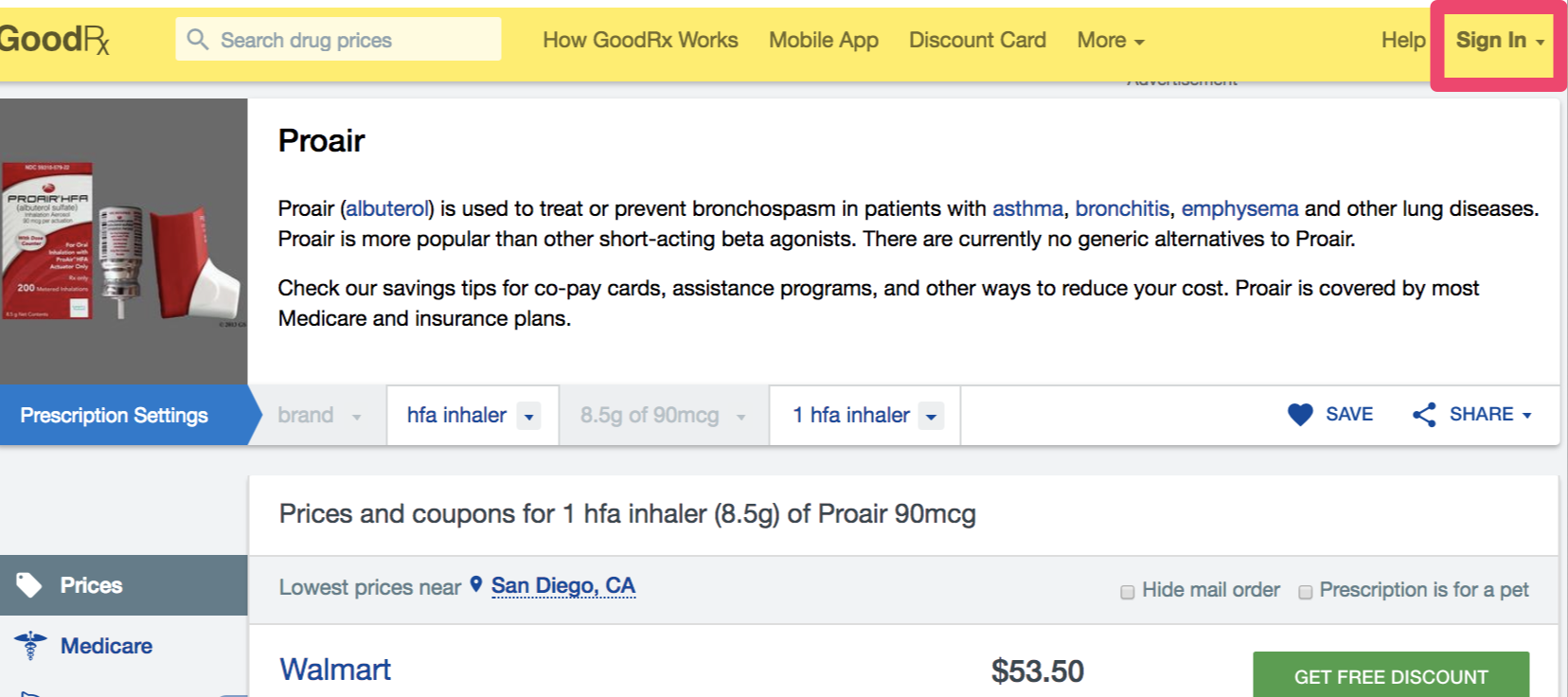 2. Once logged in to your account, go to your Settings page. Click on the Head and Shoulders icon in the top right corner, and select the Settings option in the drop down menu.
3. Once you are on the Settings page in your My Rx account, scroll to the bottom of the page, until you see the Email Me section. You can unsubscribe from all emails by unchecking the box next to GoodRx Health Savings Newsletter and Price Alerts. You don't need to do anything else—your selections are automatically saved.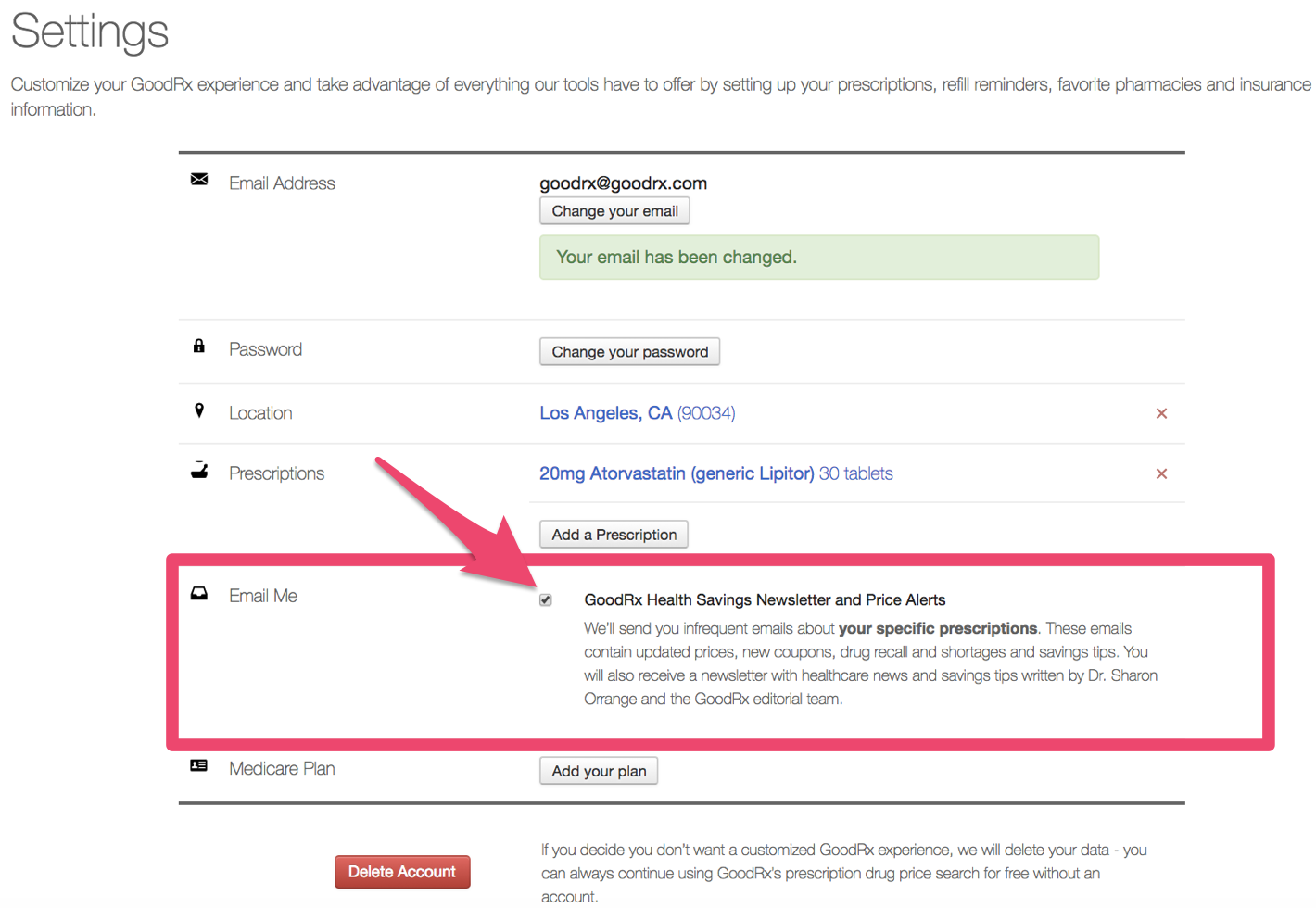 What if I don't have a MyRx Account?
Each email you receive from us (excluding coupons emailed to you directly from the website) should also have an unsubscribe link at the bottom that says unsubscribe from this list. Click on this link to unsubscribe.