Request a new card to be mailed to you or other members of a Family Plan by following the instructions below:
Step 1
Log In and go to "Your Card" 
Log in from your cell phone or computer and locate the "Your Card" icon in the upper right-hand corner of any page. Click on the "Your Card" icon and you will be redirected to your GoodRx Gold card page.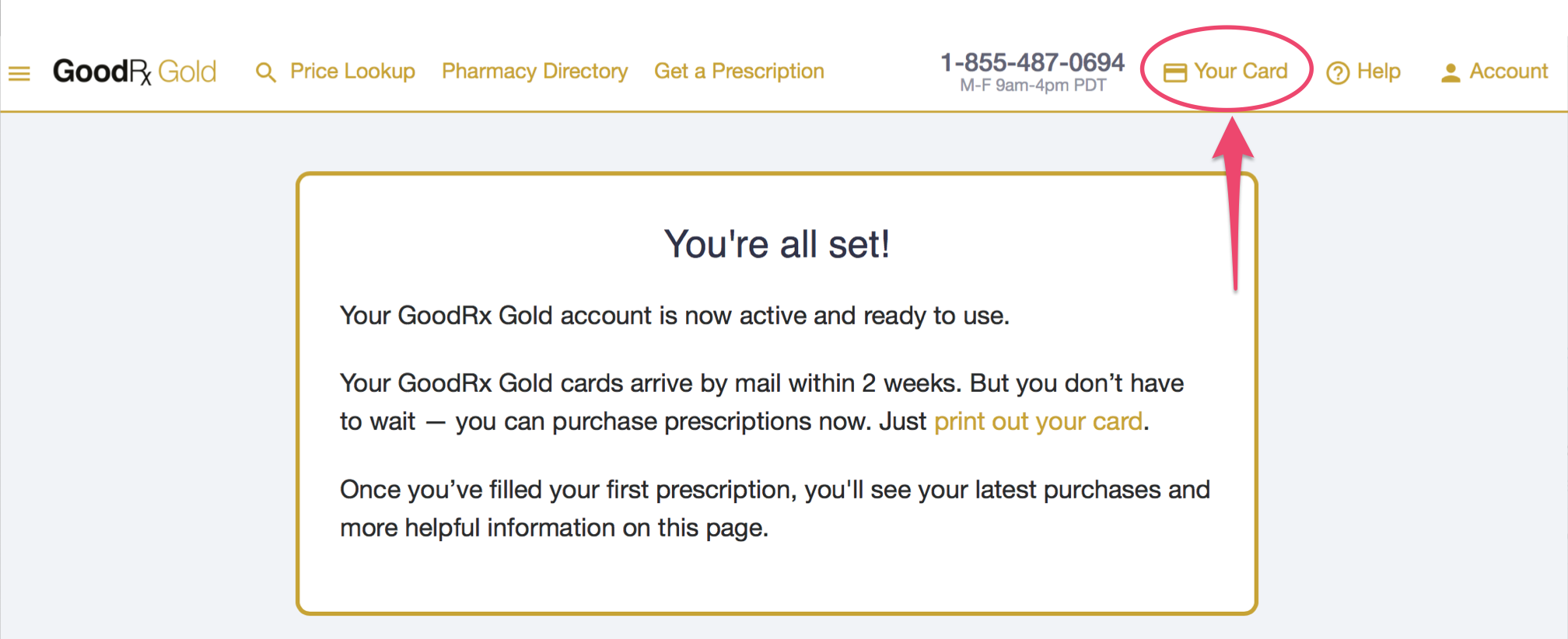 From the "Your GoodRx Gold Card" page, you can:
Print a copy of your card to bring with you to the pharmacy

Have your GoodRx Gold card sent to you in a text message

Have your GoodRx Gold card sent to you in an email

Request additional cards to be mailed to you
Step 2
Select "Receive A New Card By Mail"
To request a new card or additional cards, click on the Receive a New Card By Mail link to the right of your card information.
Step 3
Enter your mailing information
You will then be taken to the Request a New Card page. On this page, enter a new address or use the information listed for the address you have on file. Once you have verified all mailing information listed is correct, click the Send A New Card button to submit the request.
If you just signed up for a GoodRx Gold account, you should receive your Welcome Packet containing two GoodRx Gold cards within two weeks of registration. If you already received your Welcome Packet and are requesting more cards, they will arrive within 2 – 3 weeks.