Step 1: Log in and click on the "Your Card" icon in the upper right-hand corner of the page.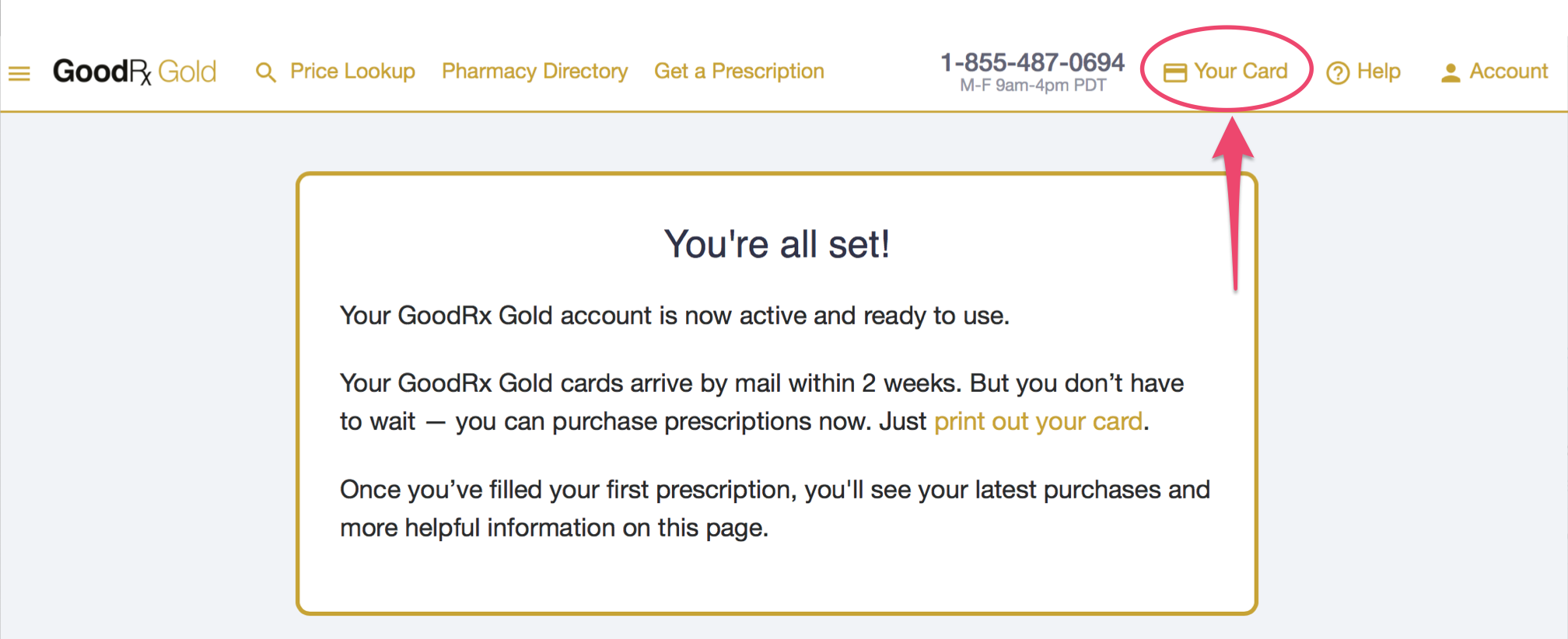 Step 2: Click "Receive A New Card By Mail".
Step 3: Enter your mailing information. Click the 'Send A New Card' button to submit the request.
If you just signed up for a GoodRx Gold account, you should receive your Welcome Packet containing two GoodRx Gold cards within two weeks of registration.
If you already received your Welcome Packet and are requesting more cards, they will arrive within 2 – 3 weeks.