You can request a free Patient Savings Kit or additional card refill packs by clicking here.
That link will take you to the GoodRx for Professionals webpage. Just fill out the easy online order form to request materials for your office!
Not sure of the types of kits we offer?
Patient Savings Kit
The Savings Kit includes:
100 FREE pre-activated GoodRx Discount Cards, giving patients and their families up to 80% off their prescriptions;

A countertop stand that explains how to use GoodRx;

Information on our powerful iPhone® and Android™ apps;

Details on how to find prices, savings tips, coupons, manufacturer discounts and more.
Card Refill Packs
The Refill Packs include a box of 150 cards.
Need help filling out the Kit Request form?
Below are a few quick tips for filling out the form: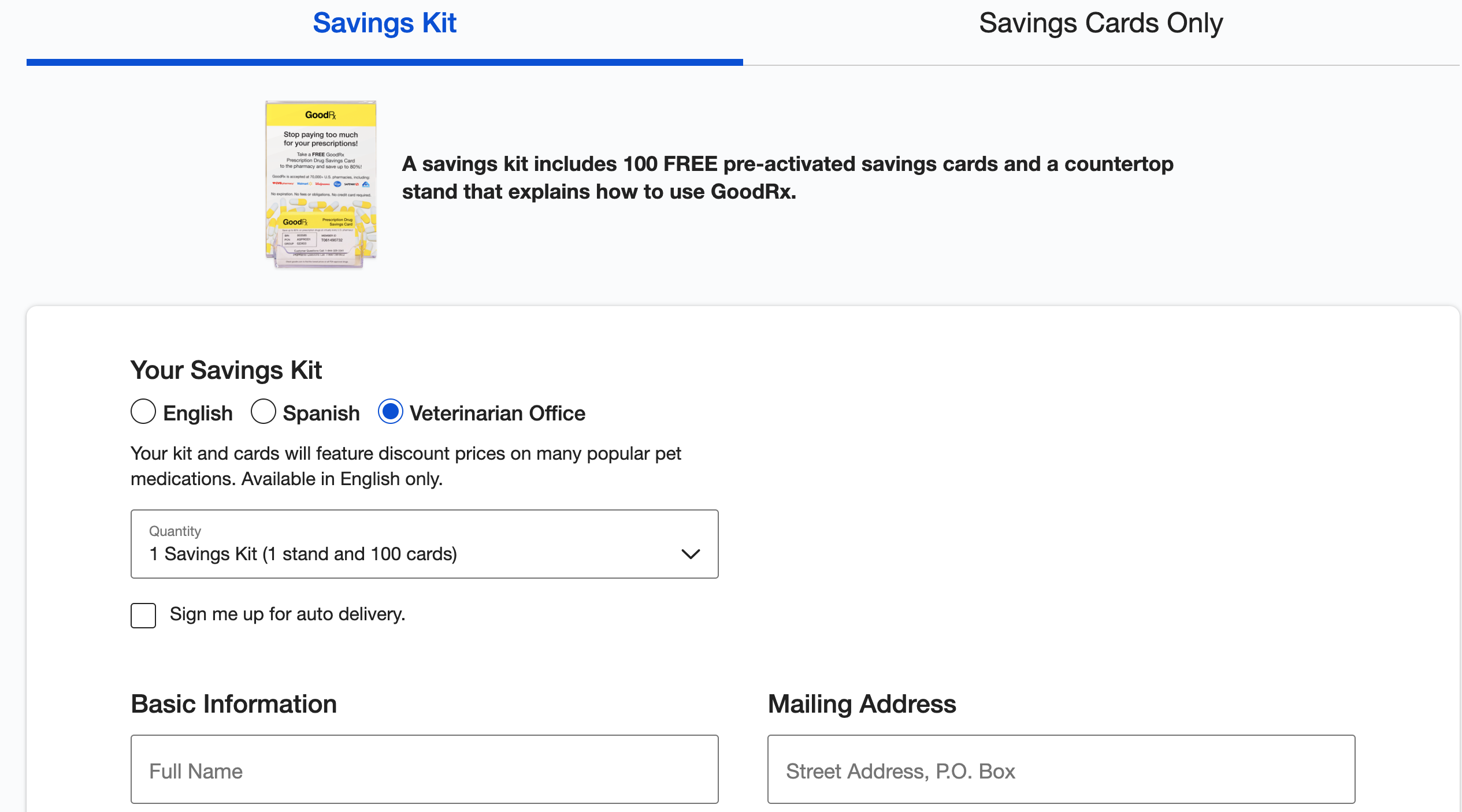 Savings Kit or Savings Cards Only
A savings kit includes 100 free pre-activated savings cards and a countertop stand that explains how to use GoodRx. If you are looking to order just the cards, select 'Savings Cards Only' in the top right.
The 'Savings Cards Only' option comes with a box of 150 free pre-activated savings cards to refill your GoodRx countertop stand so that patients can continue saving money.
Your Savings Kit section
After selecting which language you would like the cards to be in, or if you would like materials for a veterinary office, you can also select the quantity of savings kits you would like to receive. Click on the drop-down menu to select the number of savings kits. You can also select "Sign me up for auto delivery" to receive refills of cards automatically.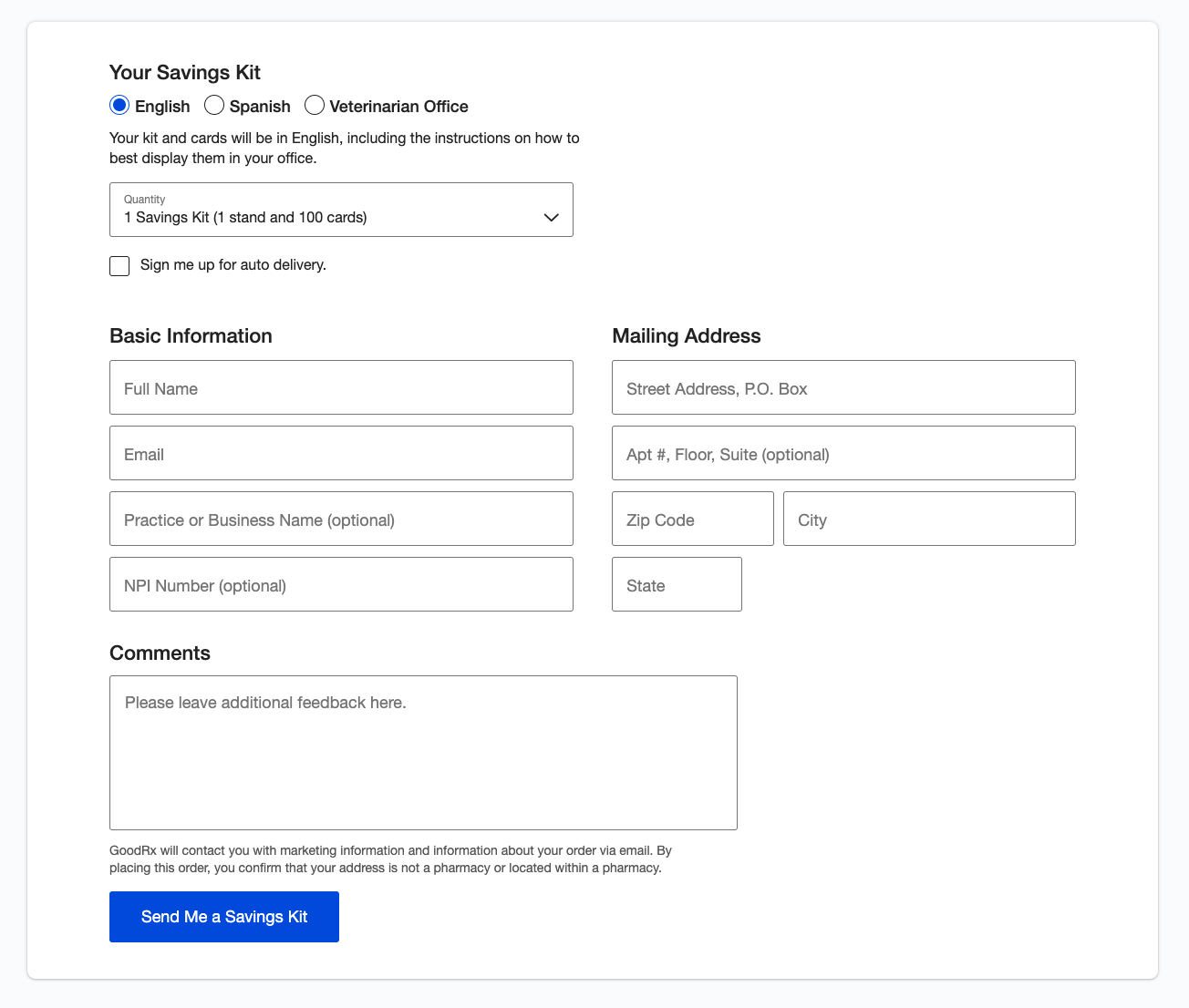 Basic Information
Enter the name of the person you would like to receive the package, i.e. John Smith. You can enter the name and email address of any recipient — whether they are a doctor or not.
Practice or Business Name
If you are an individual requesting bulk cards, you can leave this one blank.
Mailing Address
Remember to add any suite, floor, building or apartment numbers to ensure the cards are sent to the correct address.
NPI Number
If you do not have an NPI number, you can leave this section blank.
No longer want to receive any mailing from GoodRx?
If you need a break from these mailings, learn how to stop receiving Patient Savings Kits and refill packs.