You can choose which emails (if any) you'd like to receive from us on your Account Settings page.
Log in to your Gold account, and click on the 'head and shoulders icon' in the top right hand corner of any page in your GoodRx Gold account, or go to: https://gold.goodrx.com/account.
In your Account Settings page, scroll down until you see the Email Preferences section. On this page, you can choose individually whether or not to receive refill reminders and confirmations, monthly prescription summaries, and news and information from GoodRx.  We try to send you only emails that are timely and relevant to your prescriptions.
Check the boxes next to the emails you want to receive

Uncheck the boxes next to the emails you do not want to receive.

Uncheck all boxes to unsubscribe from emails altogether.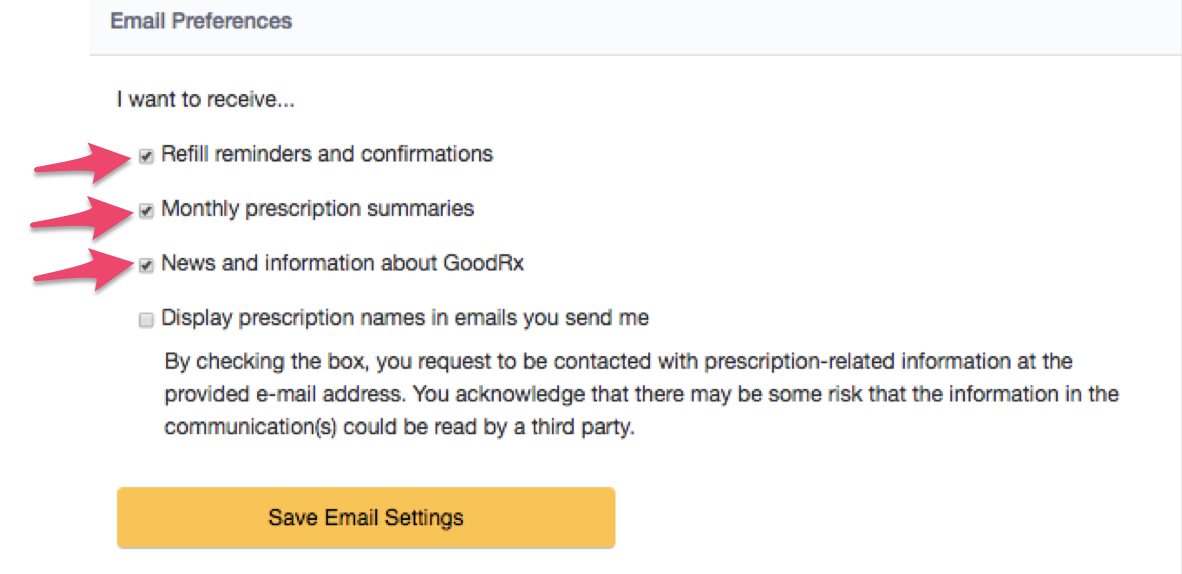 When you're done updating your email preferences, click on the gold Save Email Settings button.  This will save your preferences, and you will only receive emails for the options selected. 
You can update your preferences at any time.