Your GoodRx Gold account allows you to track your prescription purchase history and savings using Gold. Here's how to find this information:
Step 1: Click on the "three bar" icon located in the top left-hand corner of any page in your account.

Step 2: Select 'Your Purchases' in the menu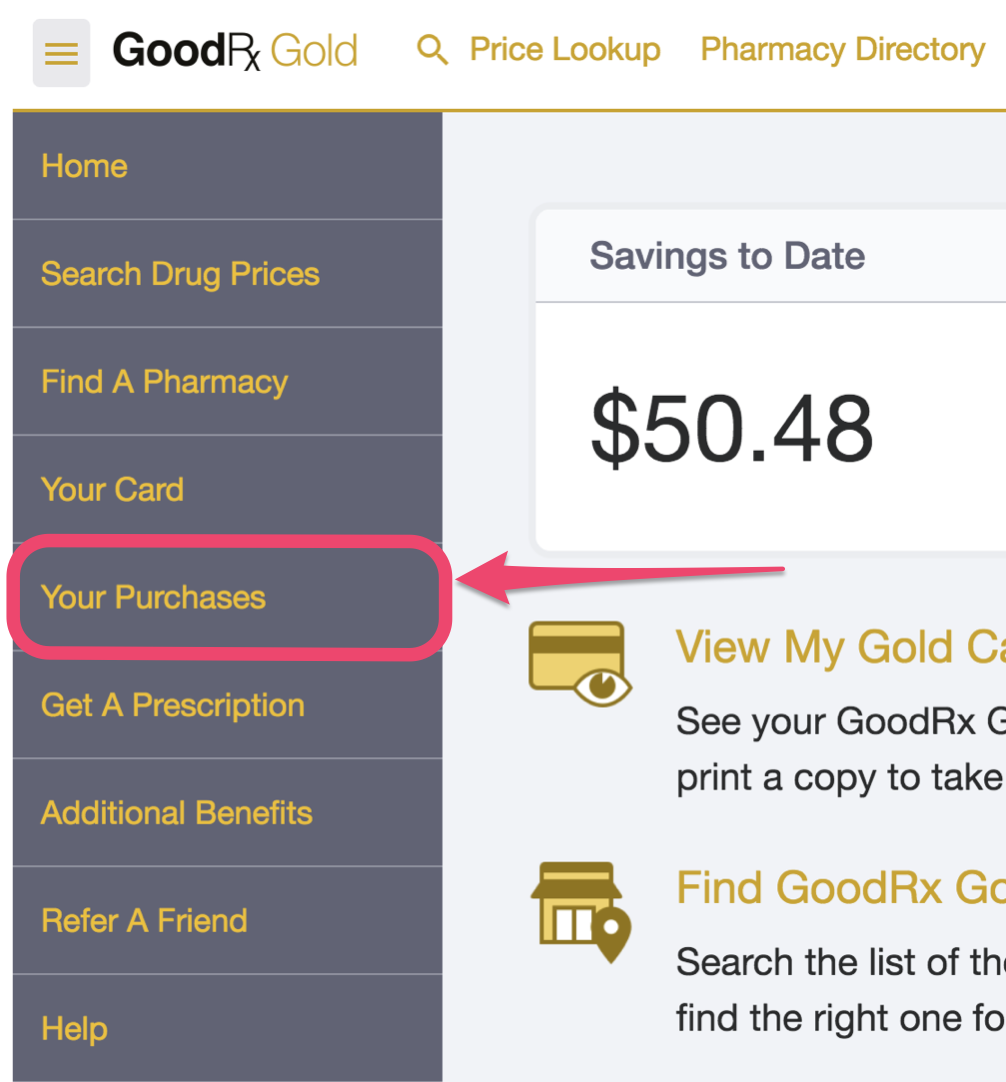 Once on the 'Your Purchases' page, you can browse through past purchases to track your savings with GoodRx Gold.