You can change your mailing address any time by following the steps below.
Changing Your Mailing Address
in the GoodRx Mobile App
1. Open the GoodRx app
2. Once logged in, tap GoodRx Gold in your account Settings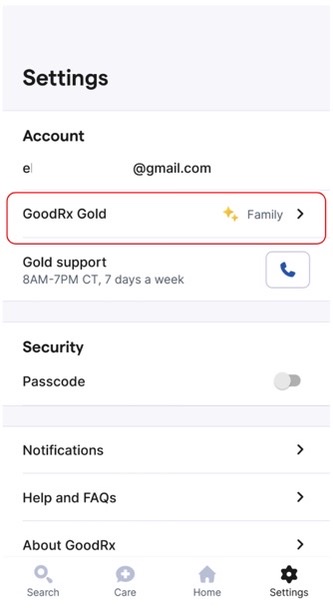 3. Select your current mailing address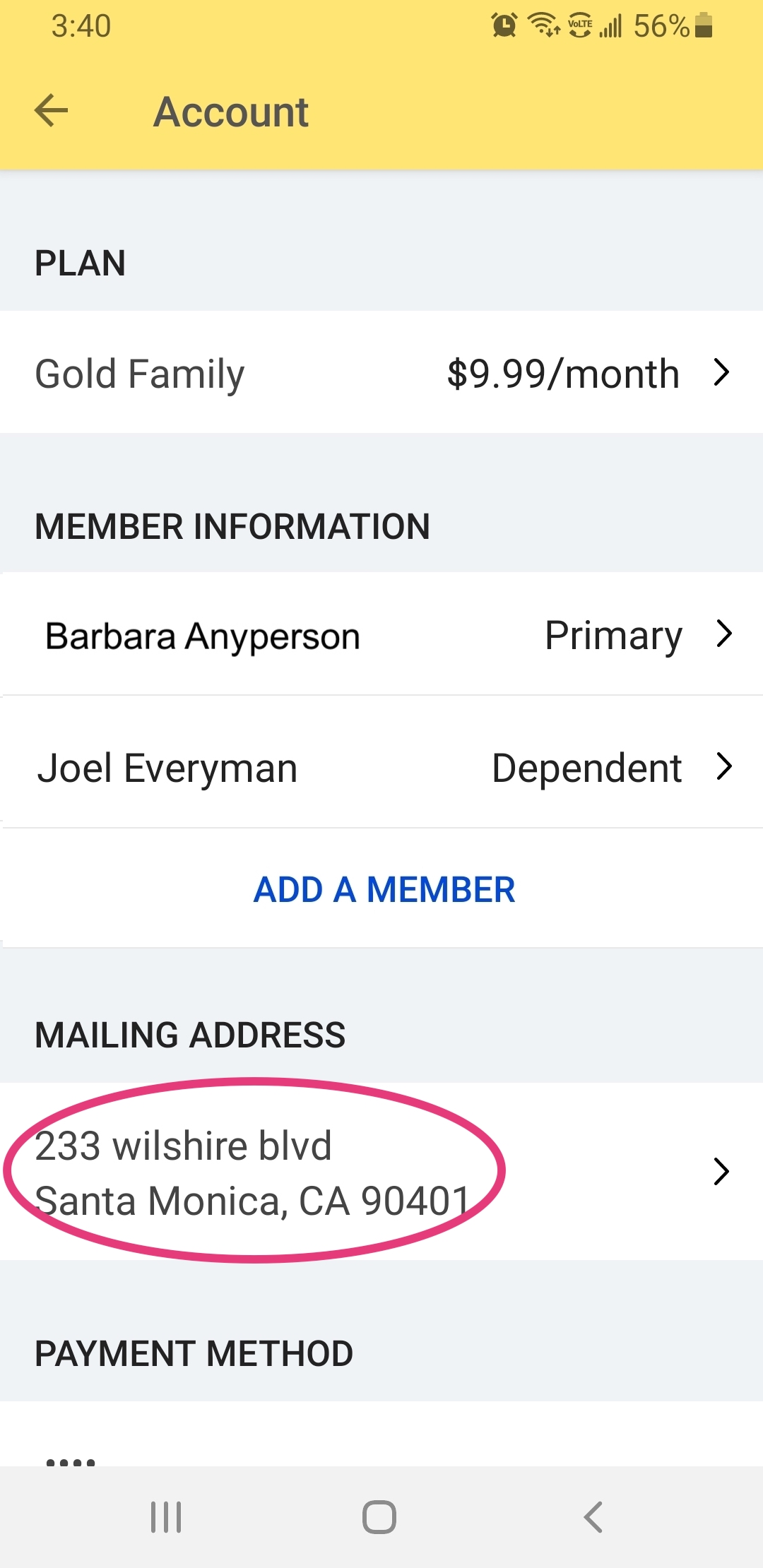 4. Enter the address and select Save
If the address is not valid, a notification will appear. If the address is valid, you will be brought back to your plan details.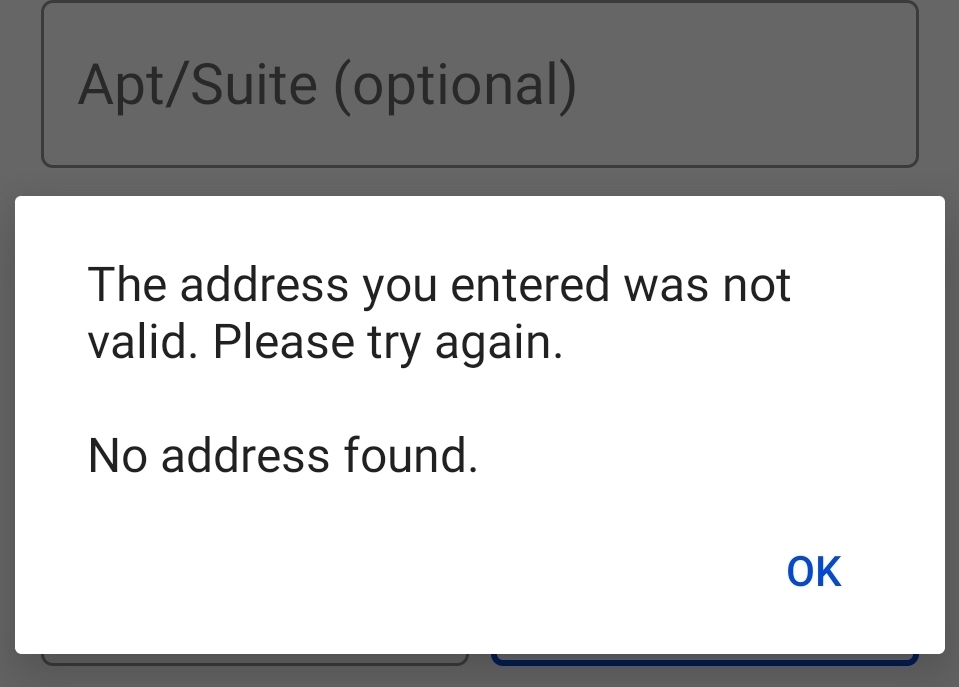 Changing Your Mailing Address on the GoodRx Gold website
1. Log in and go to your Account Settings page
Once you are logged in, you can find your Account Settings page by clicking on the 'head and shoulders' Account icon in the top right-hand corner of any page in your GoodRx Gold account.
2. Locate the Address section
On your Account Settings page, scroll down until you locate the Mailing Address section. Click the Update Address button.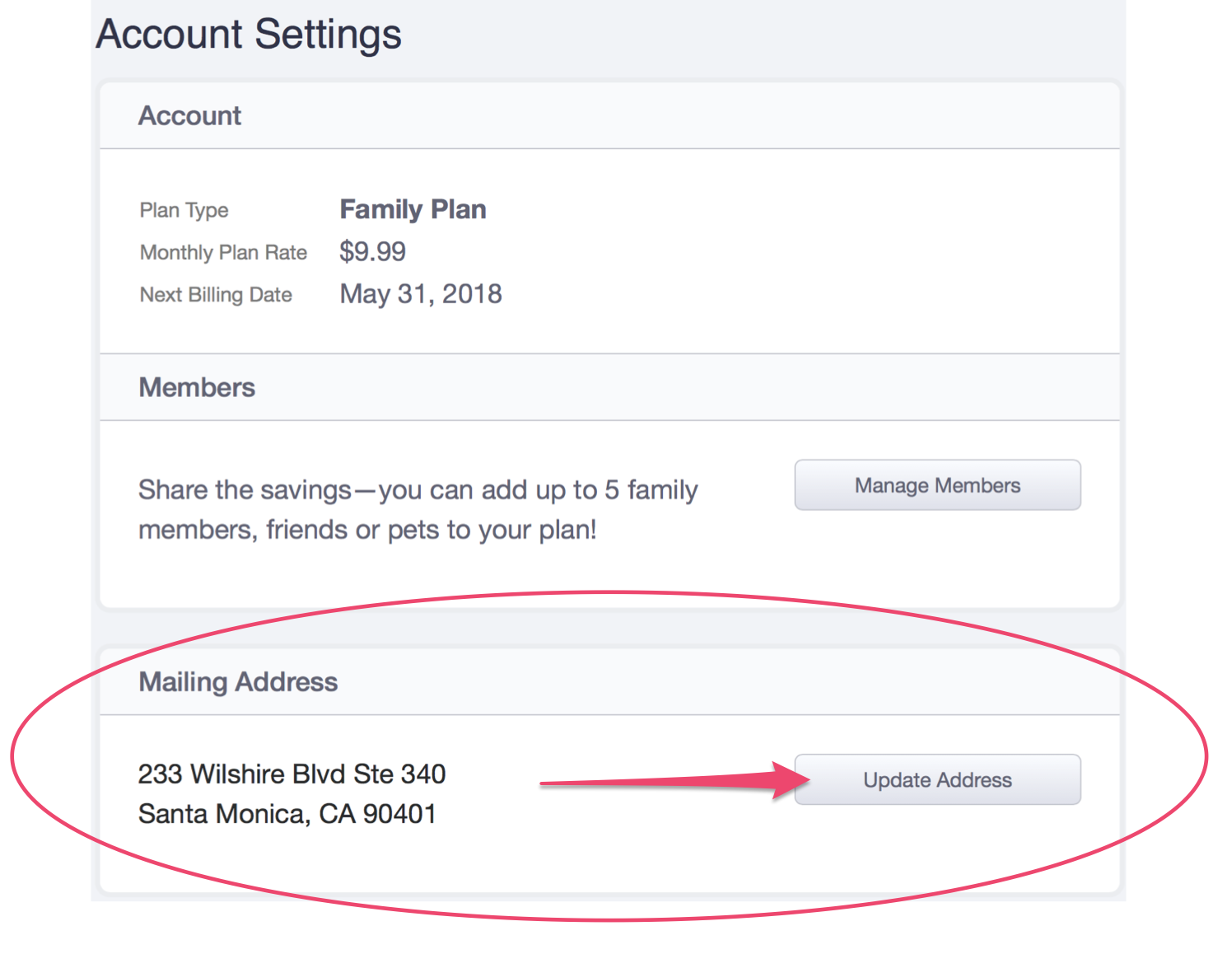 3. Enter the updated mailing information
Enter the correct street address, city, state and zip code. If you have an apartment, suite, dorm, unit, building or trailer number, please be sure to include it. Be sure to review all information for accuracy and completeness. Incorrect or omitted information may prevent you from receiving your GoodRx Gold card.
Once you have confirmed all of your information is correct, click the gold Continue button to finish the process.