Benefiting from these exclusive discounts is easy; just follow the simple steps below:
1. Search GoodRx and select your discount
Search the GoodRx website for the name of your drug, and select the form, dosage and quantity that match your prescription. Then, click on the green "Get Free Discount" button next to the pharmacy where you will be filling your prescription.
2. Confirm eligibility
After clicking on the "Get Discount" button, a window will pop up asking you to confirm your eligibility. Read through all of the requirements.
If you meet all of the requirements and are eligible to use this discount, click on the green "PROCEED TO DISCOUNT" button.
What do I do if I don't qualify?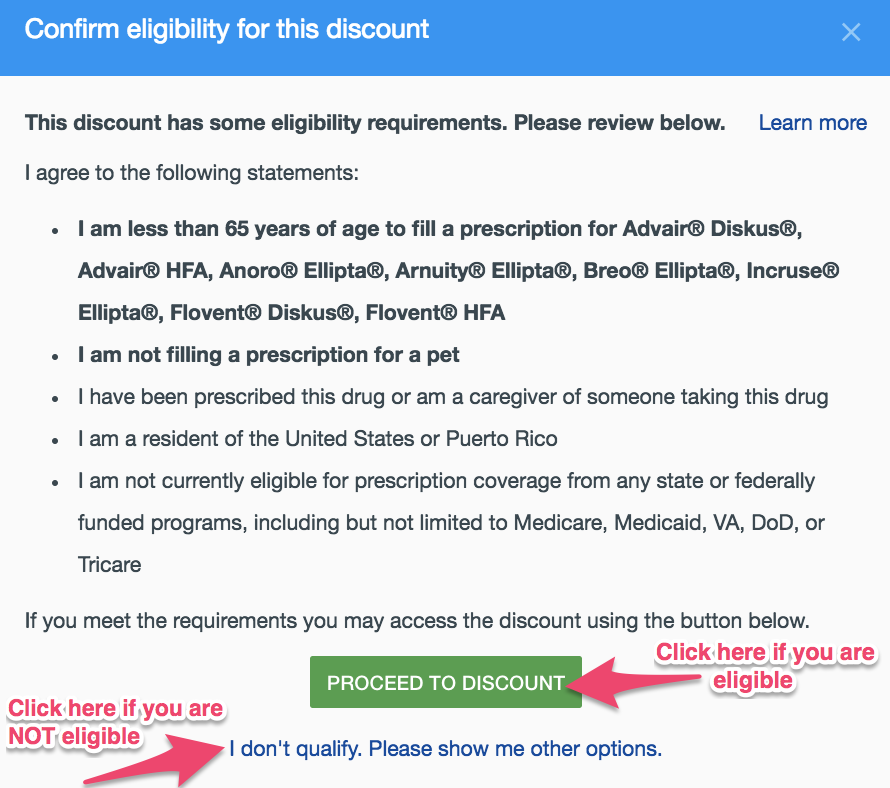 3. Print or download the discount
Once you have the discount printed or pulled up on your phone, take it to a participating pharmacy with your prescription.
4. Show your card to your pharmacist
Pull up the discount card from the mobile app, or present the printed card. The pharmacist will enter the discount card codes to find your Inside Rx price.
5. Then pay and enjoy the savings. That's it!