Yes! We offer prices and coupons for many medications and products commonly found over-the-counter.
What types of prices do you have for over-the-counter medications?
Prices will vary depending on coupon availability for the specific product. In most cases, GoodRx will list either Amazon.com prices or GoodRx coupons that can be used at local retail pharmacies.
When will you show GoodRx coupons?
Whenever a GoodRx coupon is available for an over-the-counter medication or product, we'll show pharmacy and coupon prices on the GoodRx website and mobile app.
To view a complete list of over-the-counter items available with a GoodRx coupon, click here.  
Please note: Before you head to the pharmacy, you need to know that using GoodRx coupons for non-prescription products work a bit differently than you may be used to. Click here to learn more. 
We also list manufacturer coupons for OTC drugs when they're available. Click on the Savings Tips tab located on the left side of the OTC drug page to view any available manufacturer offers.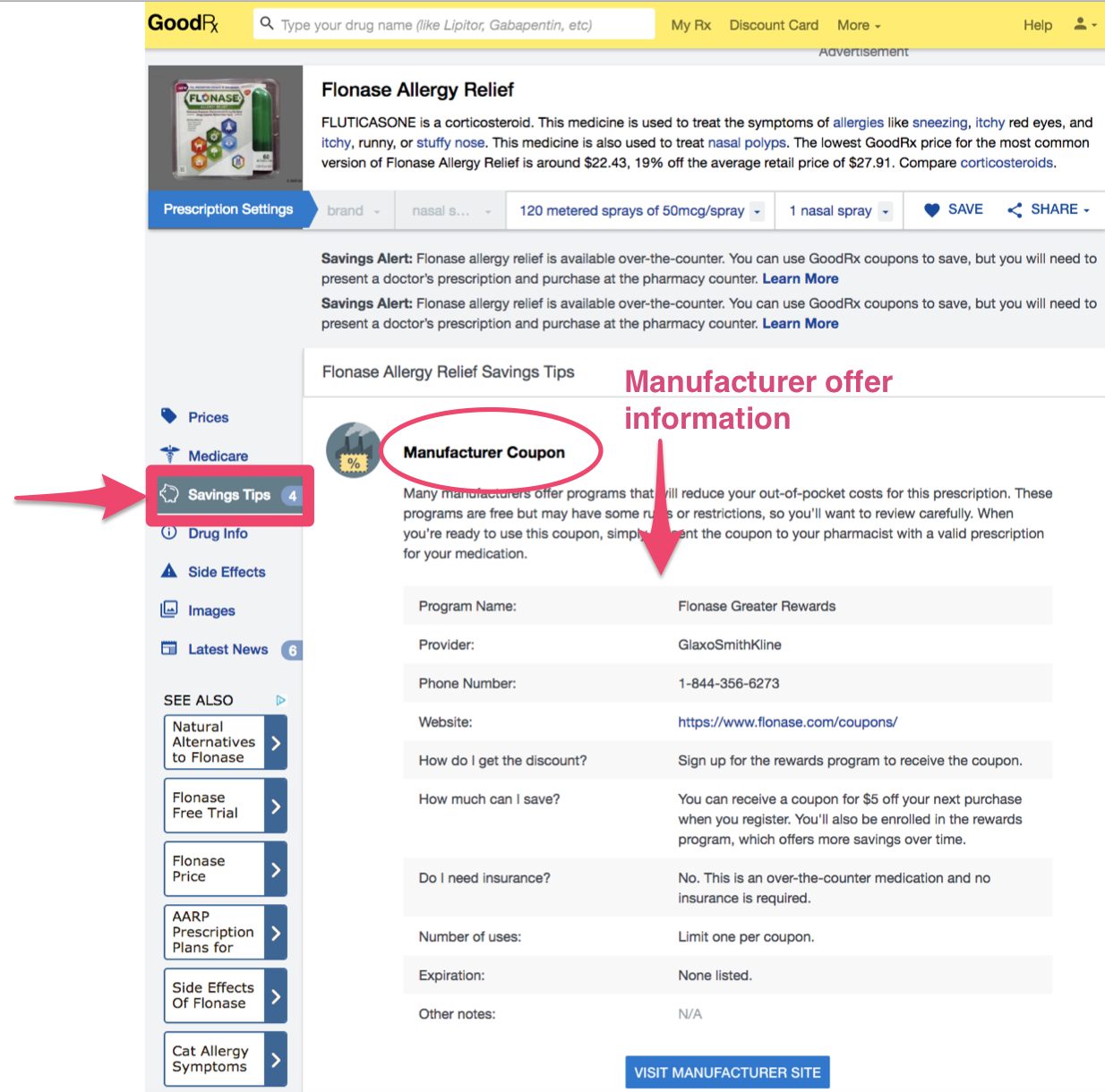 When will you show Amazon.com prices?
Coupon and pharmacy pricing may not be available for every over-the-counter product. In these instances, we'll list Amazon.com prices because they tend to be lower than the prices you'll find at your local pharmacy. You can search the regular GoodRx website for the name of your OTC medication to find the best prices on amazon.com.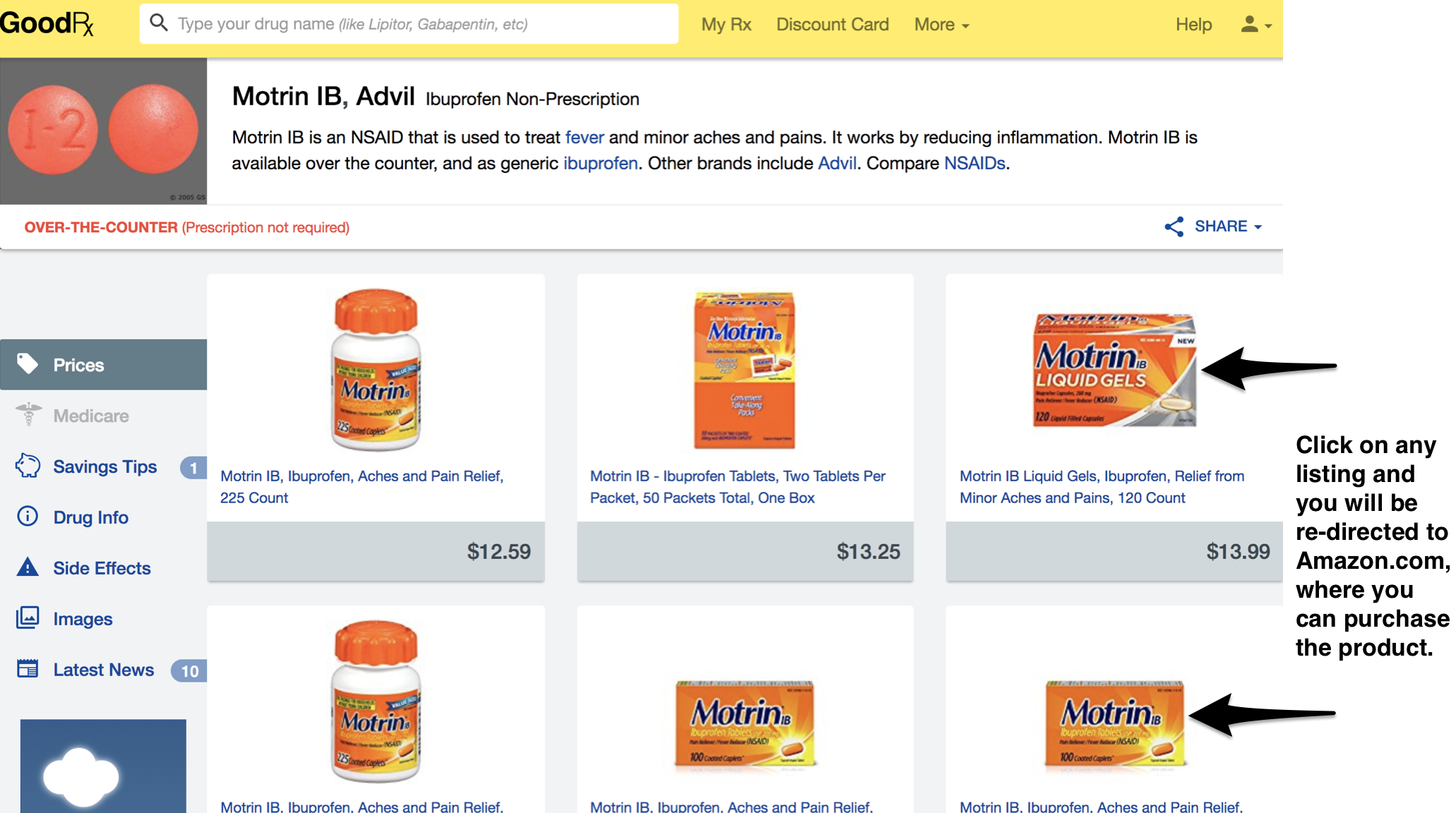 What if I don't see prices or coupons for my drug?
We do our best to list every available coupon, pharmacy price, and Amazon.com price for over-the-counter medications, but there are some over-the-counter products that we are not able to list at this time.  We're always on the look-out for new prices and coupons, so we recommend that you check back often to see if we are able to add pricing for your medication.
As always, if you have any questions or concerns, our friendly Advocates are available to help! Give us a call at (855) 268-2822 (Monday-Sunday, between the hours of 8am and 7pm CT).