GoodRx Gold members save up to 90% on their prescriptions. You'll find the maximum savings on prescriptions for generic medications, which account for more than 85% of the prescriptions in the U.S.
Note: For brand name medications, the price you'll pay using insurance (if you have it) or a manufacturer discount program will likely be cheaper than prices found on GoodRx Gold.
Finding Prices
in the GoodRx Mobile App
1. Open the GoodRx app
2. Once logged in, click on the Search button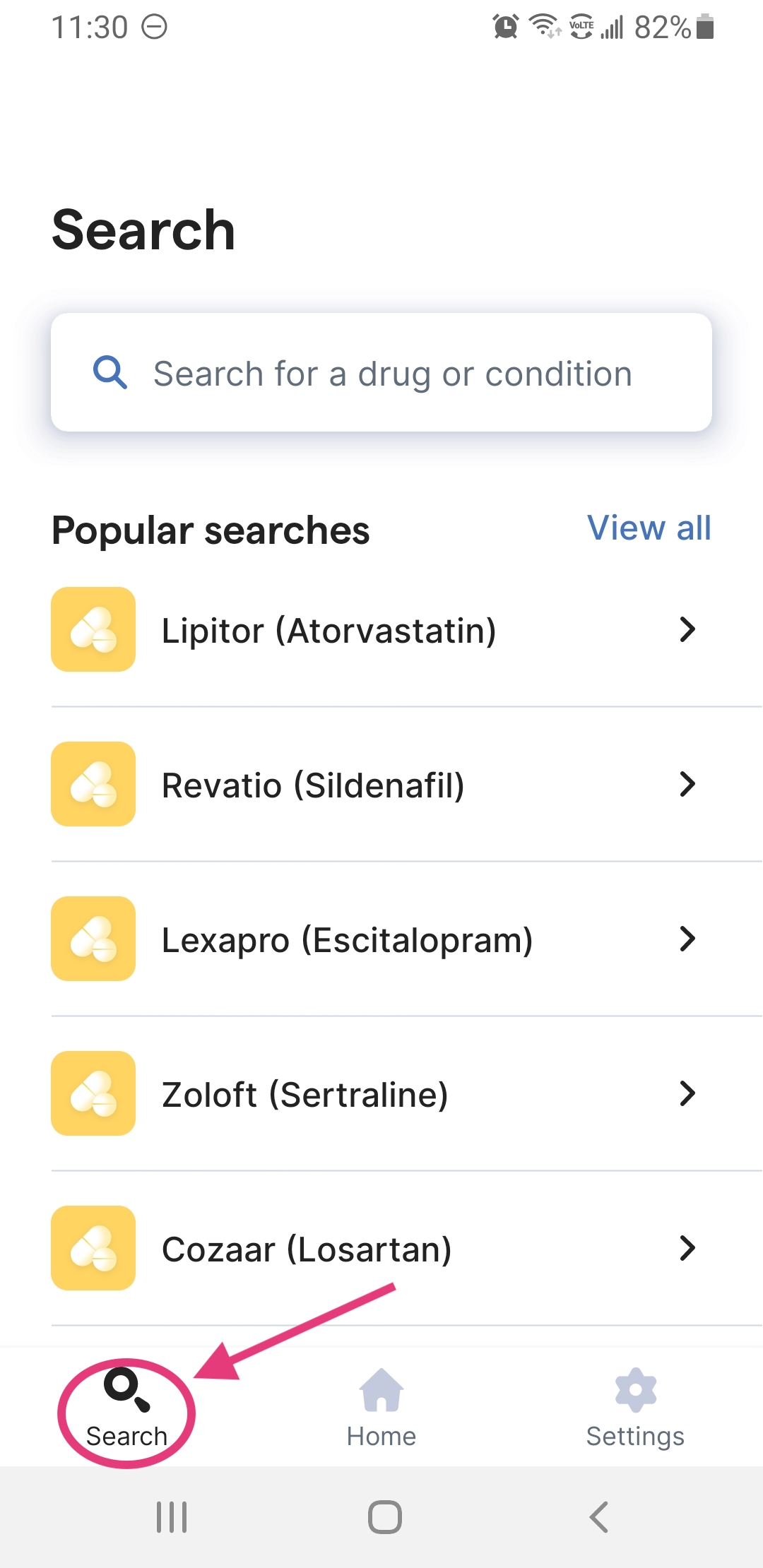 3. Type in the medication name and select the drug from the dropdown menu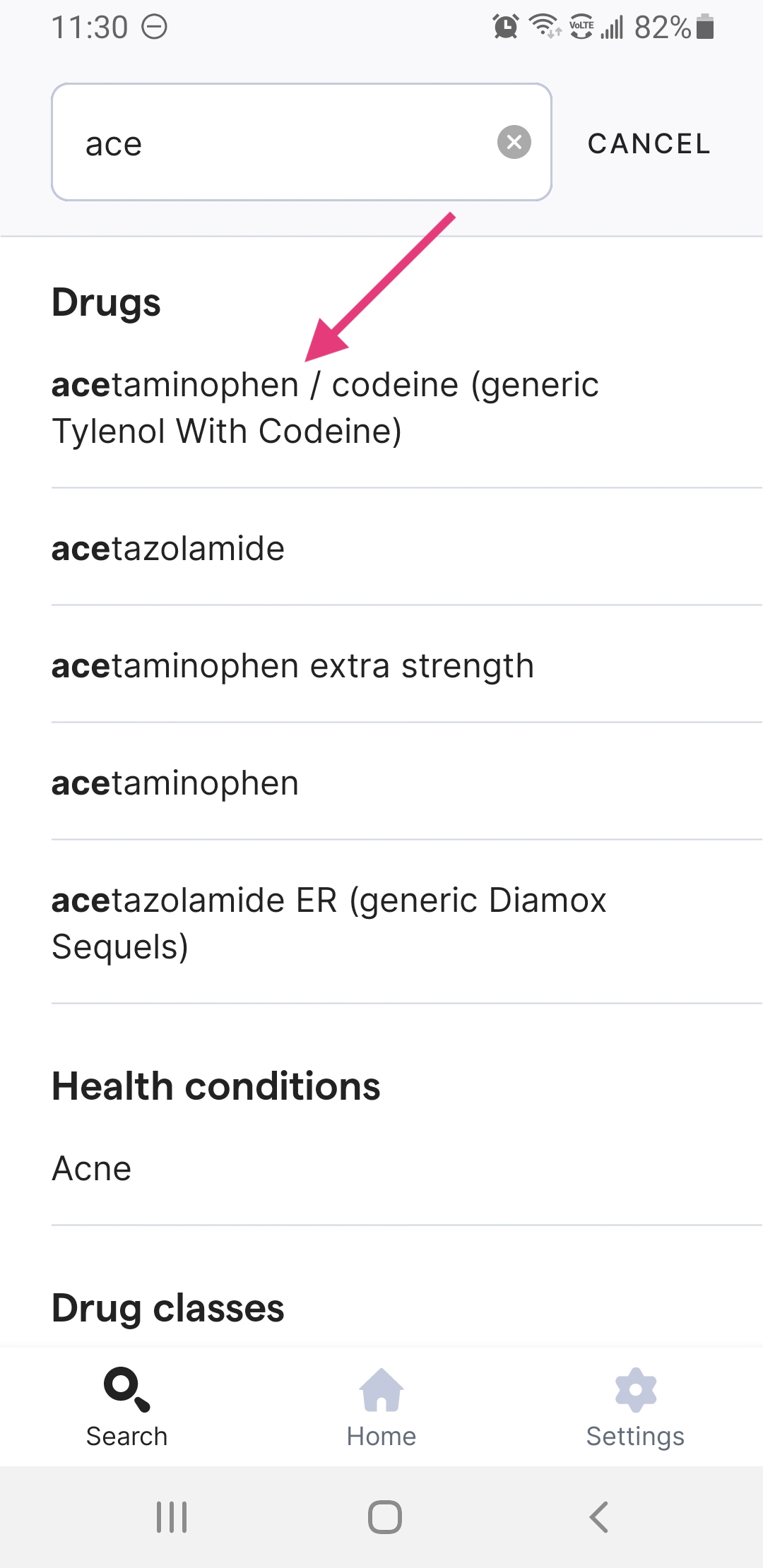 4. Update the drug info to match what's on your prescription then tap Search prices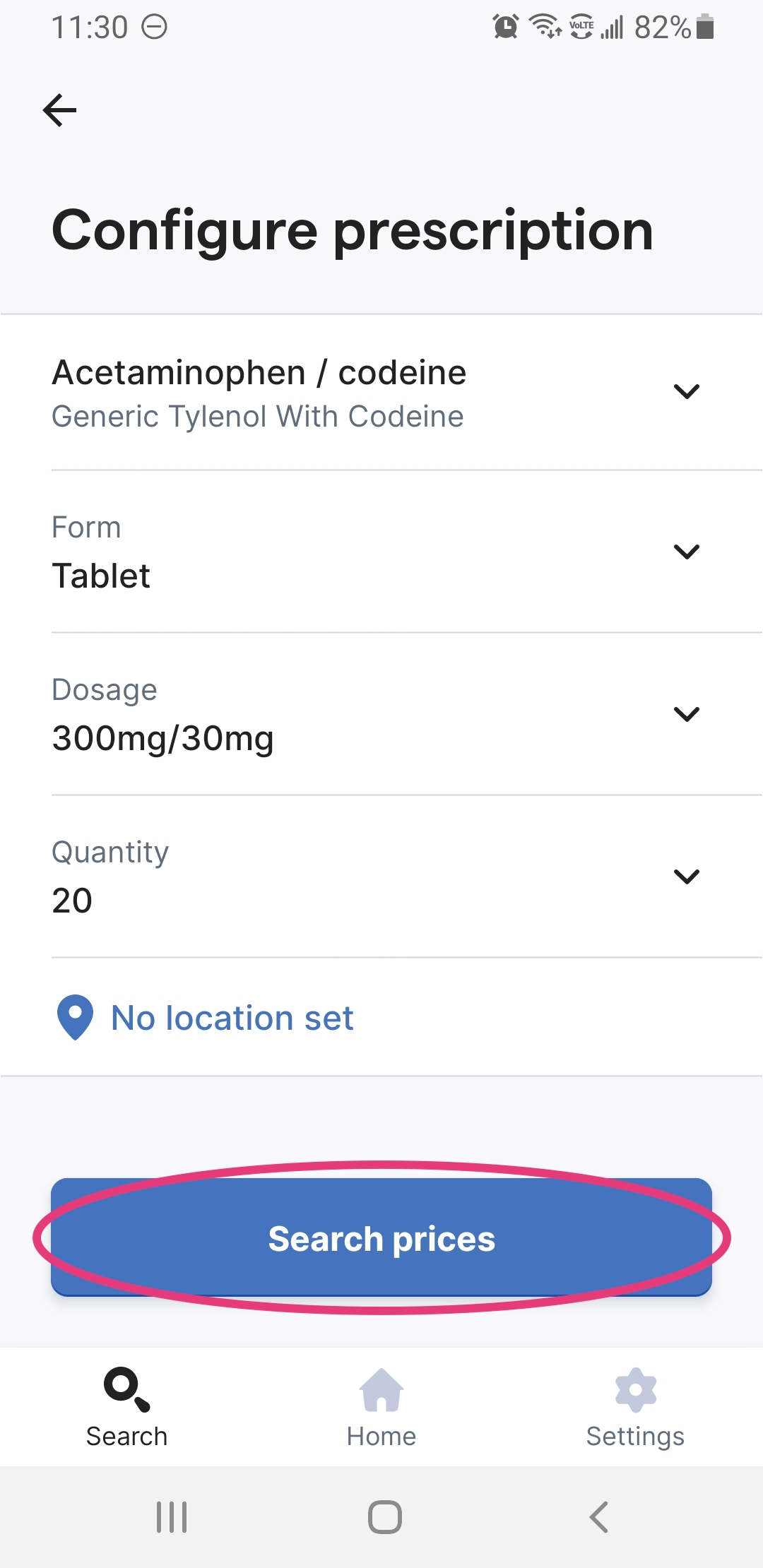 5. You will see the GoodRx Gold prices for your prescription at nearby pharmacies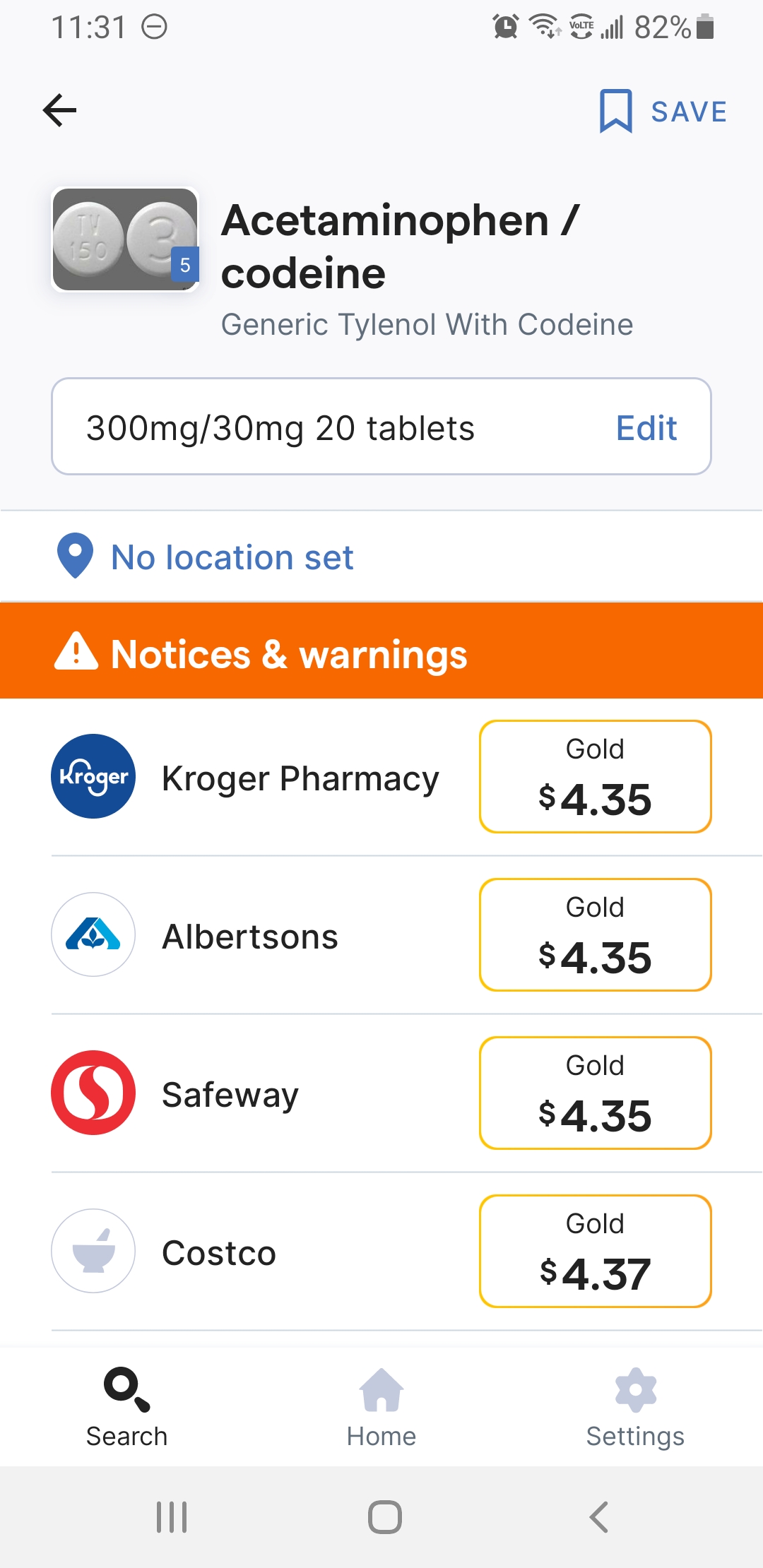 Finding Prices
on the GoodRx Gold website
1. Click on "Price Lookup"
Locate and click on the Price Lookup link in the top left-hand corner of any page (as shown below).
You can use Price Lookup while logged in or logged out of your Gold account.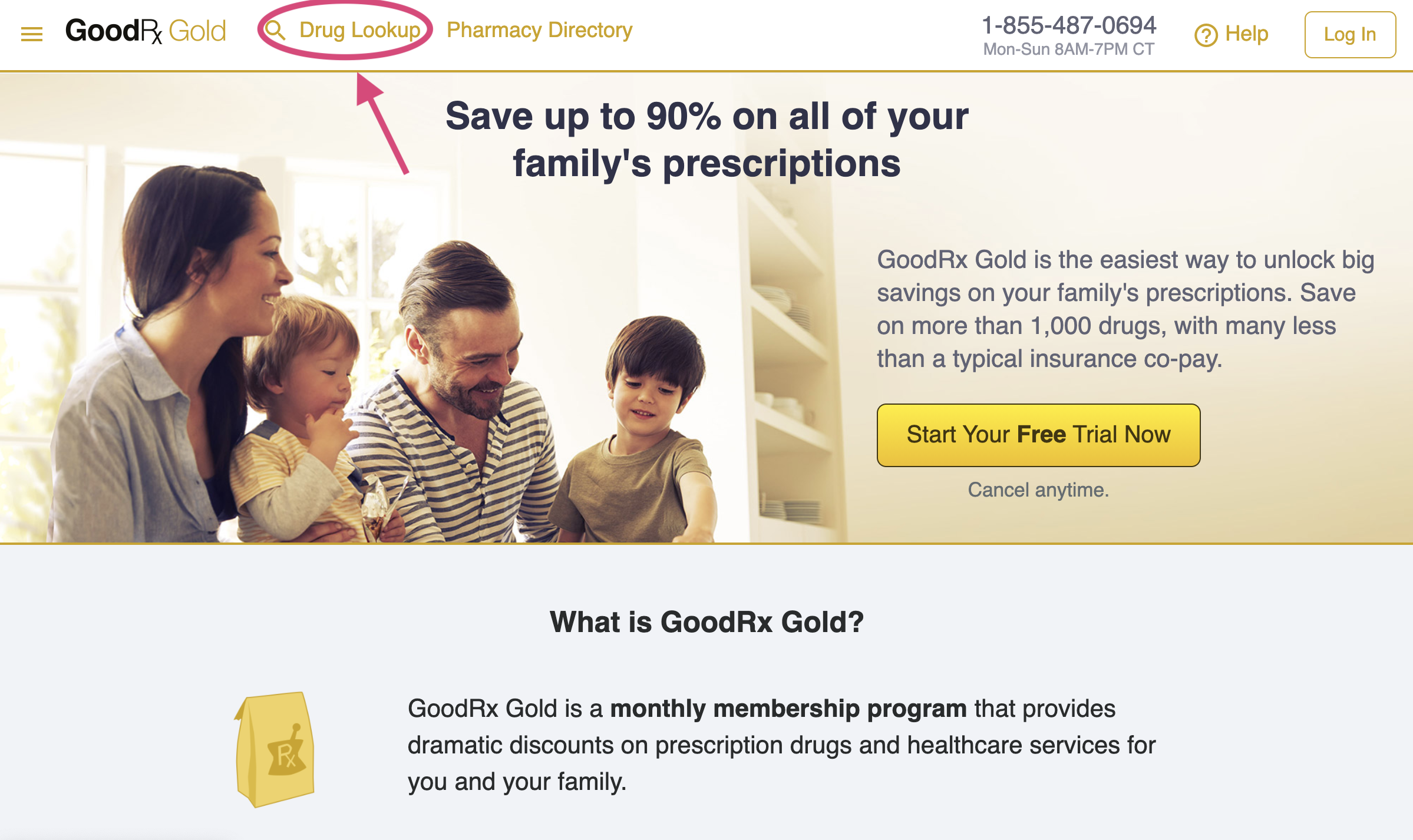 2. Search for your drug name
After clicking on Price Lookup, a search bar will appear below the links at the top of the page. Type the name of your drug into the search bar and a list of drugs will appear. Click on the name of your medication in this list.
Please be sure to select the correct version (i.e. venlafaxine vs. venlafaxine ER).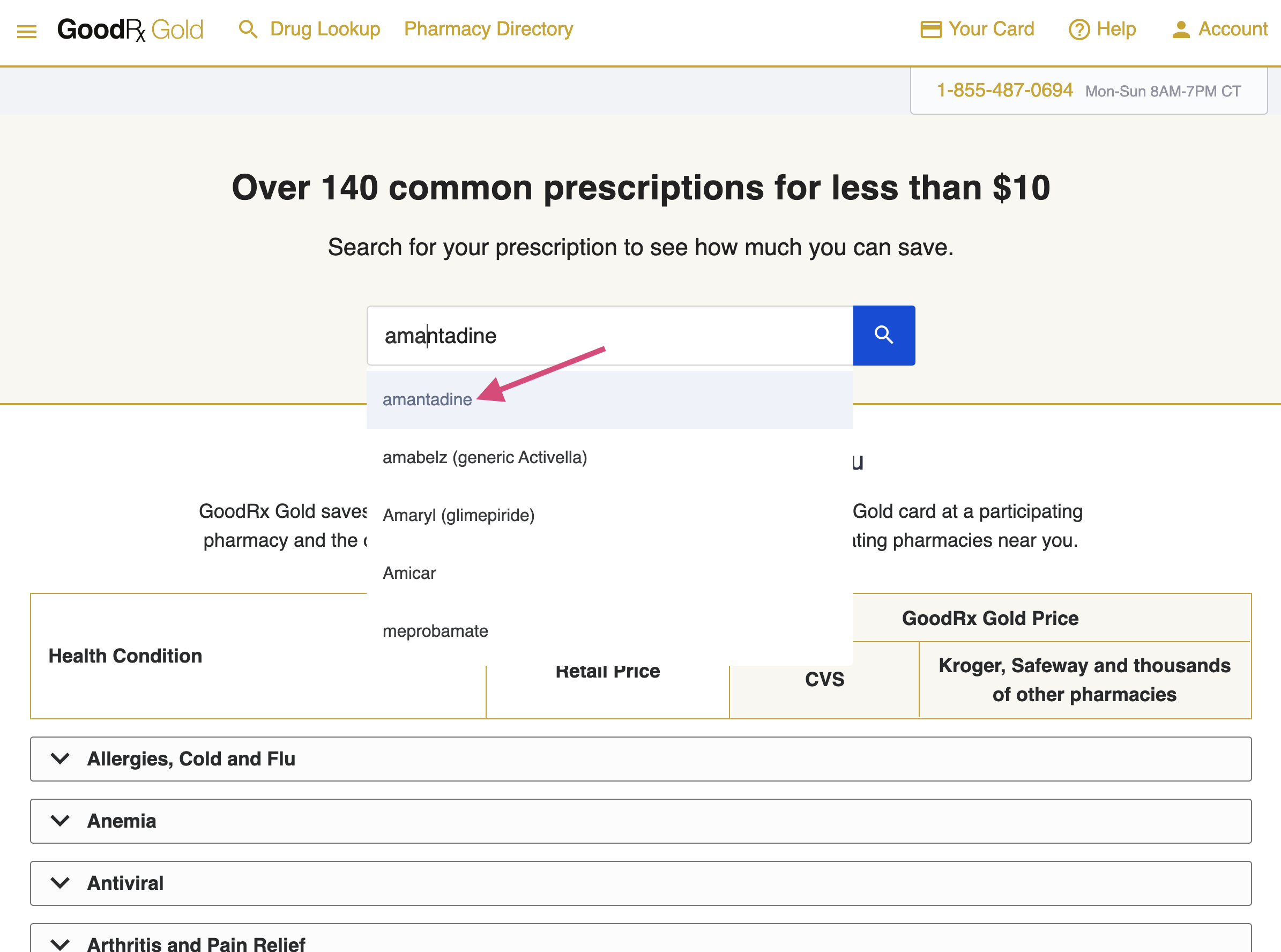 3. Update the form, dosage, and quantity to match your prescription
After searching for the drug name, you will be taken to a new page where you'll see pricing for the most common form, strength, and quantity of your medication. Update this information to match your prescription by clicking on the Change Configuration button (as shown below).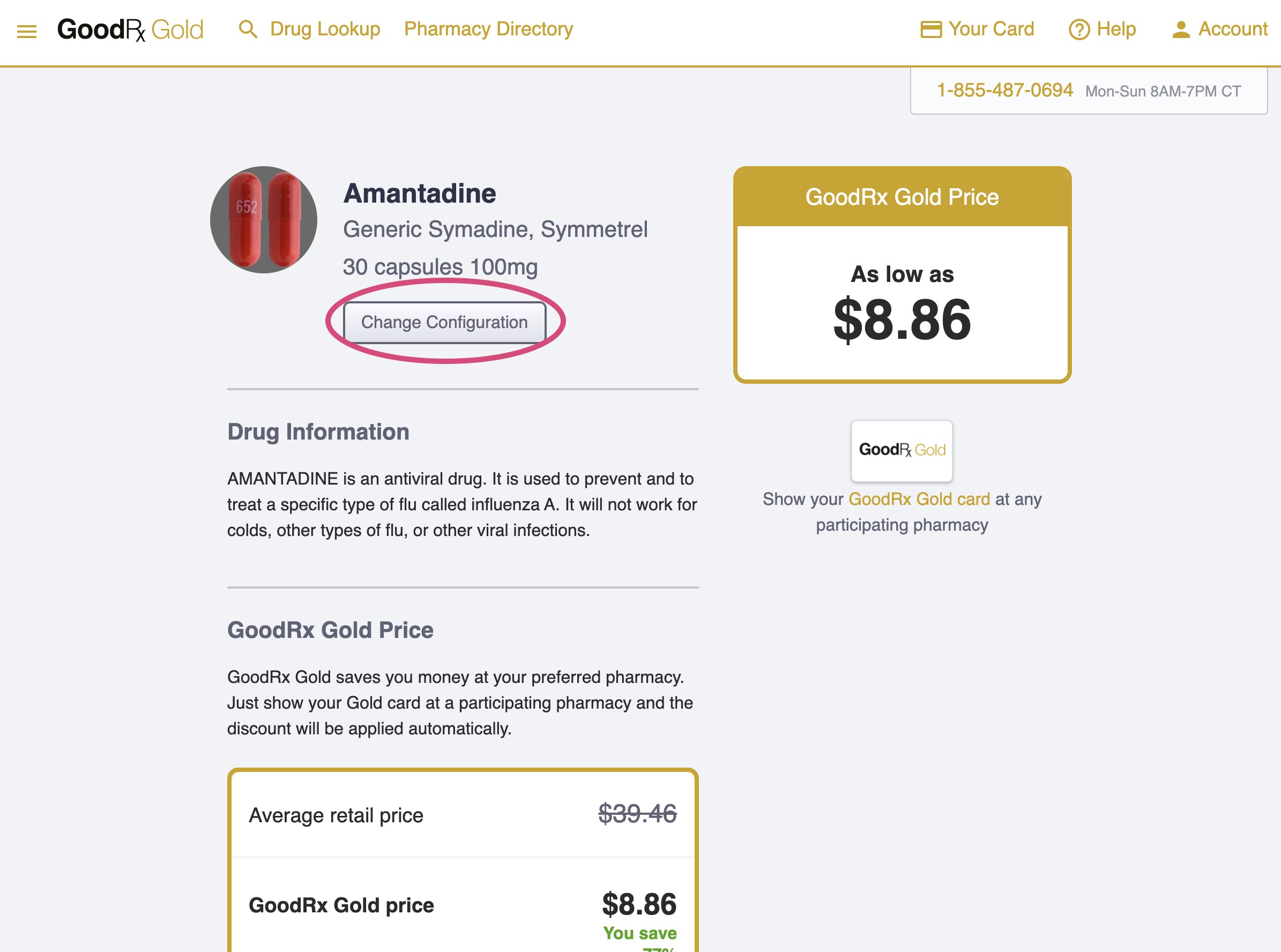 A pop-up window will appear with several drop down options. Click on each tab to change the drug from generic to brand, update the form, make changes to the dosage, or select a different quantity.
When you're done, click on the gold Update Prices button to save your search results.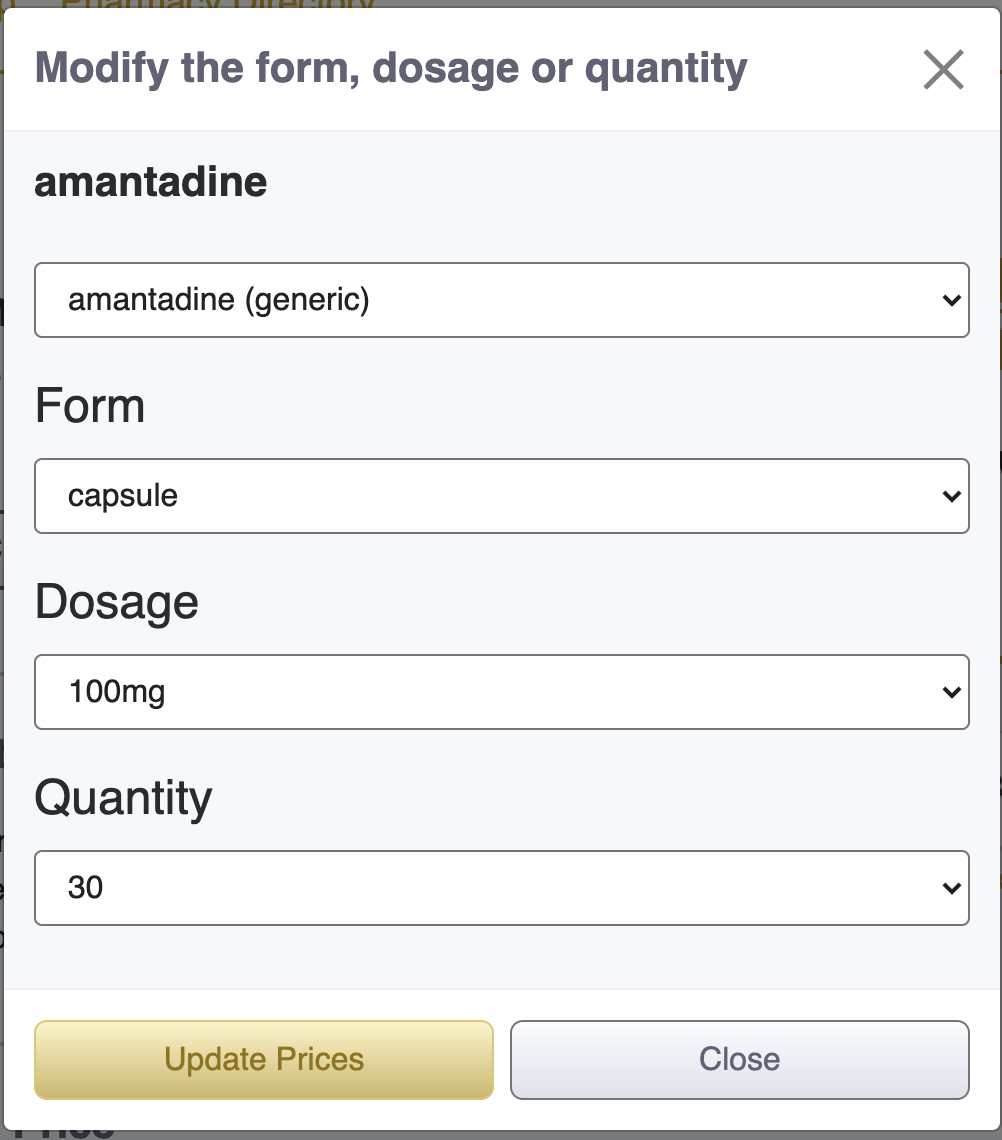 4. Check your price
After updating your drug information, the price will reload to show you the GoodRx Gold prices that match your exact prescription.