With Medicine Cabinet, you can save and manage your prescriptions all from the Home tab on the GoodRx app! With Medicine Cabinet you can feel confident. 
Saving & Managing Prescriptions
You can use Medicine Cabinet to keep track of your medications! You can manually add prescriptions from the Home tab or when searching from coupons. Additionally, any coupons that you use that we're able to link to your account will also be added.
 Adding medications from the Dashboard (Home) tab of the app
Click the Add button next to the Medicine cabinet section on the Home screen of the app
Search for your prescription and review prescription details
Select the image that matches your medication
Medication added to Medicine Cabinet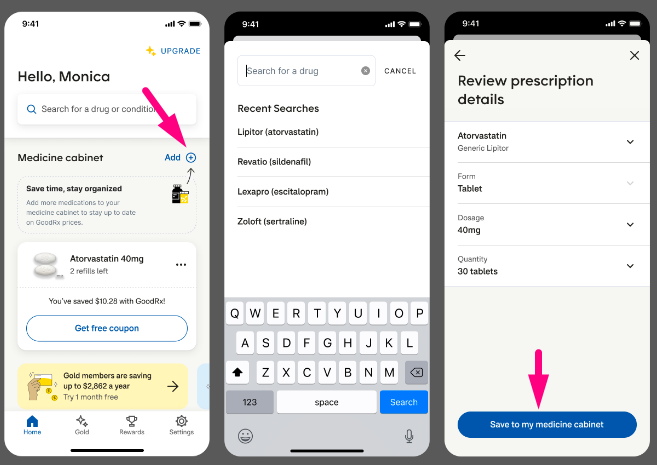 Saving a prescription when searching for coupons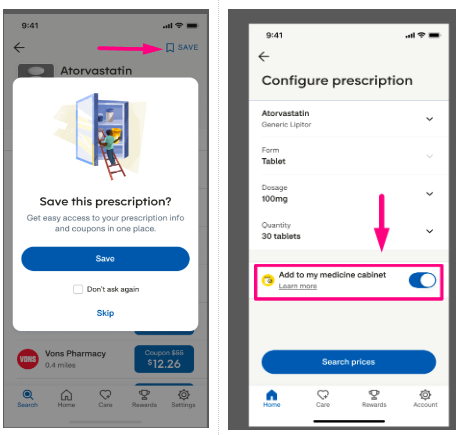 Managing prescriptions 
If you need to delete, edit, or change a medication to 'inactive' you can do so within Medicine Cabinet:
Tap the 3 dots next to the medication name and dosage
Select the action you want to take 
[If editing prescription details] Modify the details of your prescription on the 'Edit prescription details' screen
Tap 'Update my medicine cabinet'

Daily Reminders
You can also use Medicine Cabinet to set up reminders to take your medication at specific times:
On the prescription details page, click 'Schedule a reminder'
Select the time of day or custom reminder
Add reminder details

 

such as weekly schedule, reminder time, and any additional saved medications to be reminded of on the same schedule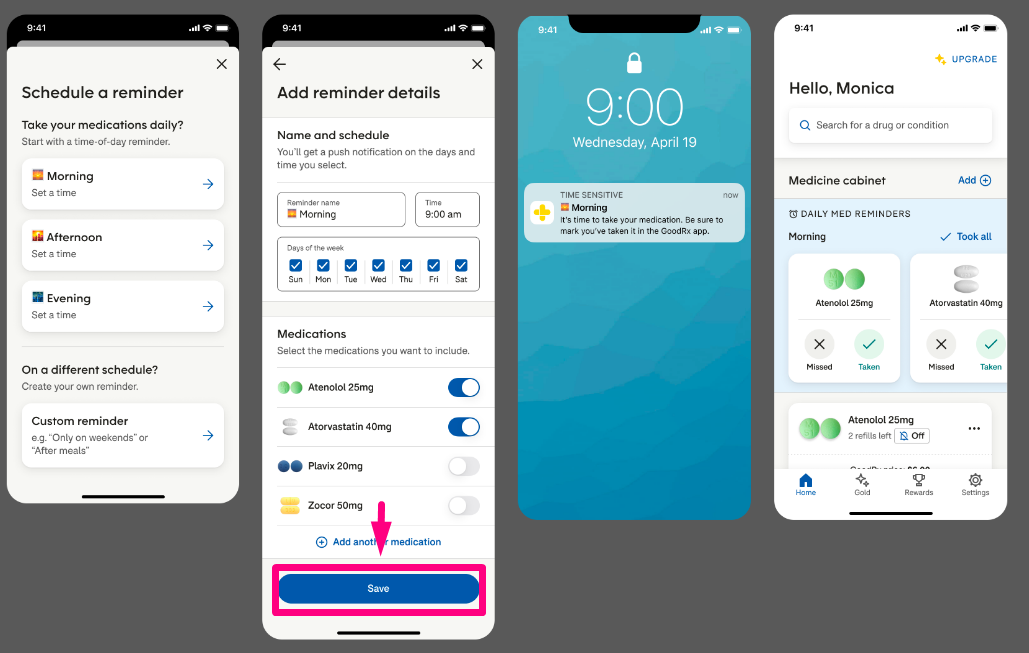 Refill Reminders
We've got your back for critical reminders like remembering to refill your prescriptions!
Select the medication in the medicine cabinet
Tap 'Get refill reminders'
Make sure the 'Reminders' toggle is

 

on
Select the next pickup date

 

for your medication
Select the

 

refill frequency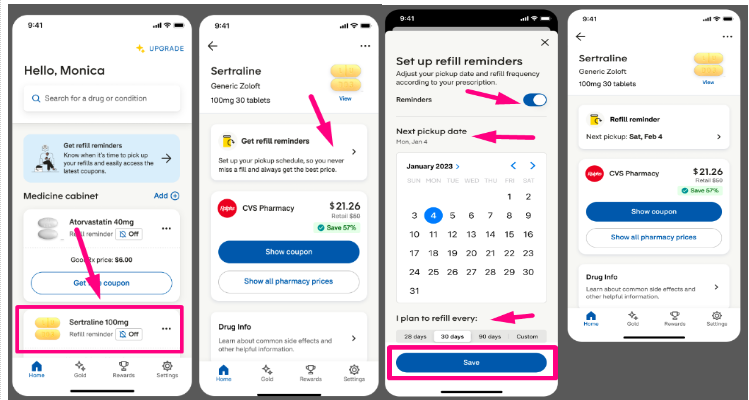 GoodRx Rewards
Users with free GoodRx accounts can earn points for healthy habits--like using a GoodRx coupon when picking up their prescription at the pharmacy or confirming pickup of medications in their Medicine Cabinet. 
You can redeem points for gift cards or discounts on eligible prescriptions. Learn more about GoodRx Rewards here!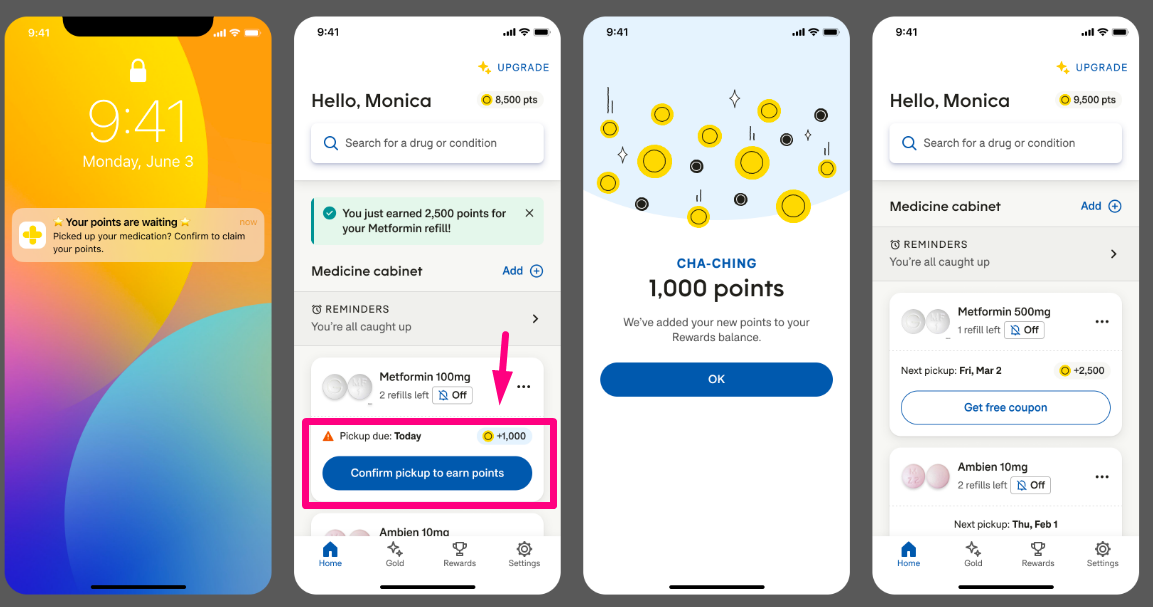 Download the GoodRx app now so you can get started today!