Step 1: Log in from your cell phone or computer and click on the "Your Card" icon in the upper right-hand corner of any page.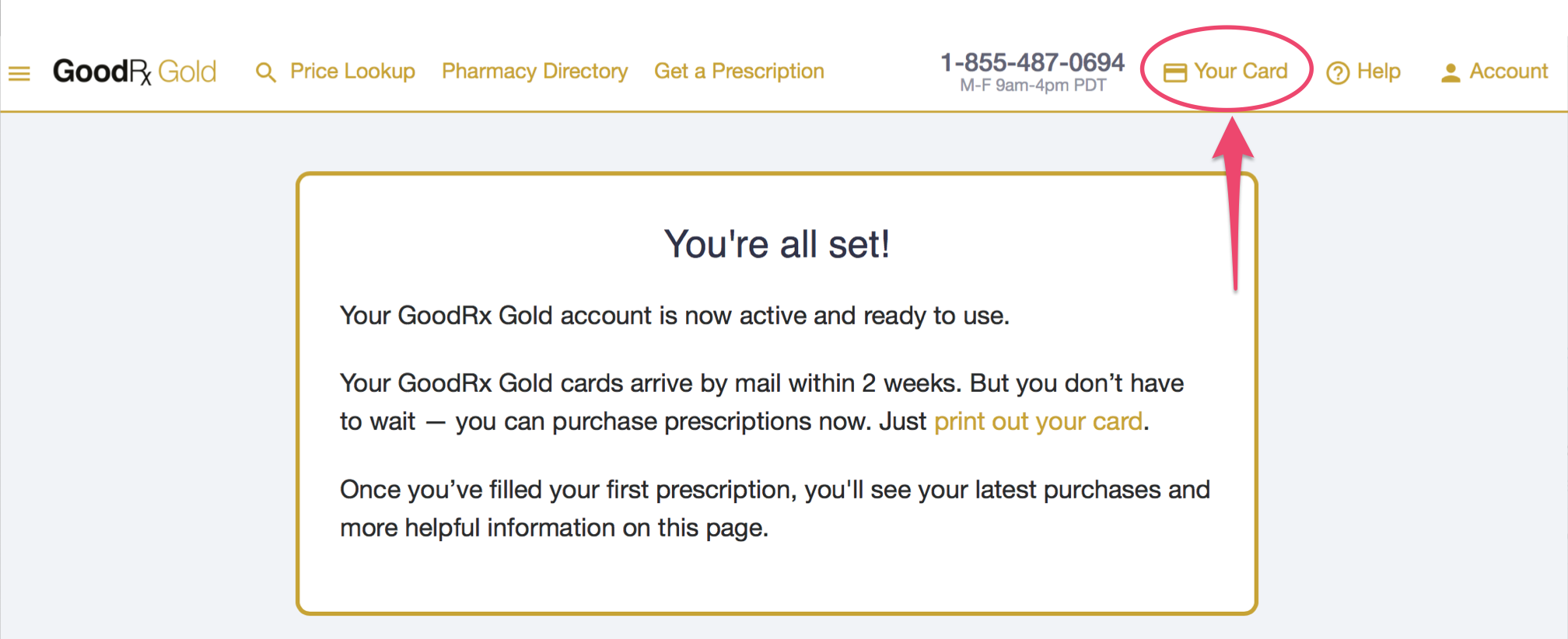 Step 2: From the GoodRx Gold card page, you can print, text or email your gold card. If you are using your cell phone or mobile app, bring up the card on your screen and show it to the pharmacist.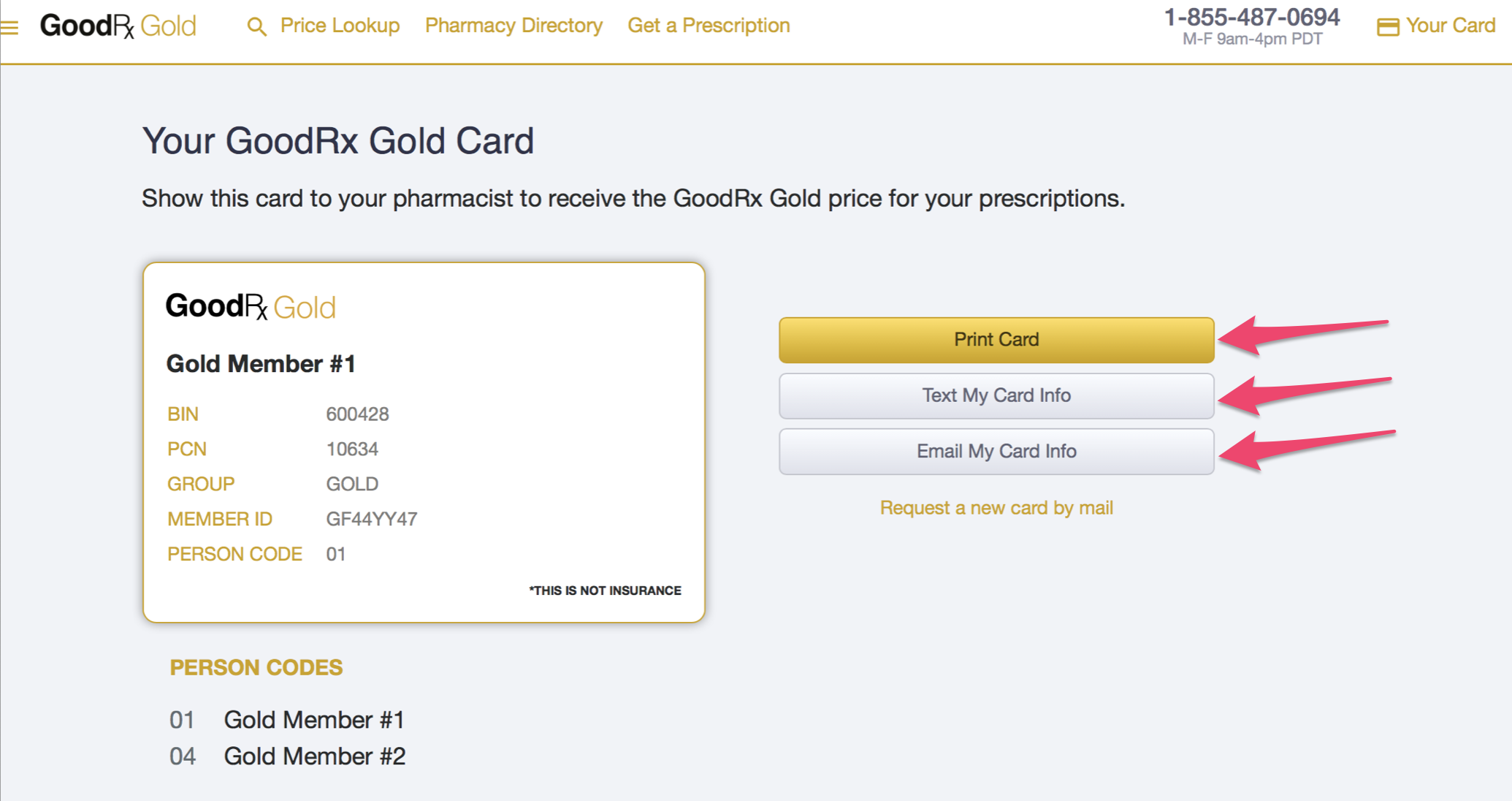 If you choose the text option:
By texting GoodRx, you're giving us permission to text you with prescription-related information. You acknowledge that there may be some risk that the information in the communication(s) could be read by a third party. Standard messaging rates apply.
If you choose the email option:
Look for the email in your inbox and show the attached temporary GoodRx Gold card to your pharmacist.