If you're having trouble logging into your Gold account, there are a few things you'll want to check.
1.  Are you on the correct page?
Please make sure you are logging into gold.goodrx.com and not www.goodrx.com.
If you have a GoodRx Gold account, you will log in from the GoodRx Gold Login page. If the page you are trying to log in from does not look like the image below, please click here to be redirected to the correct login page.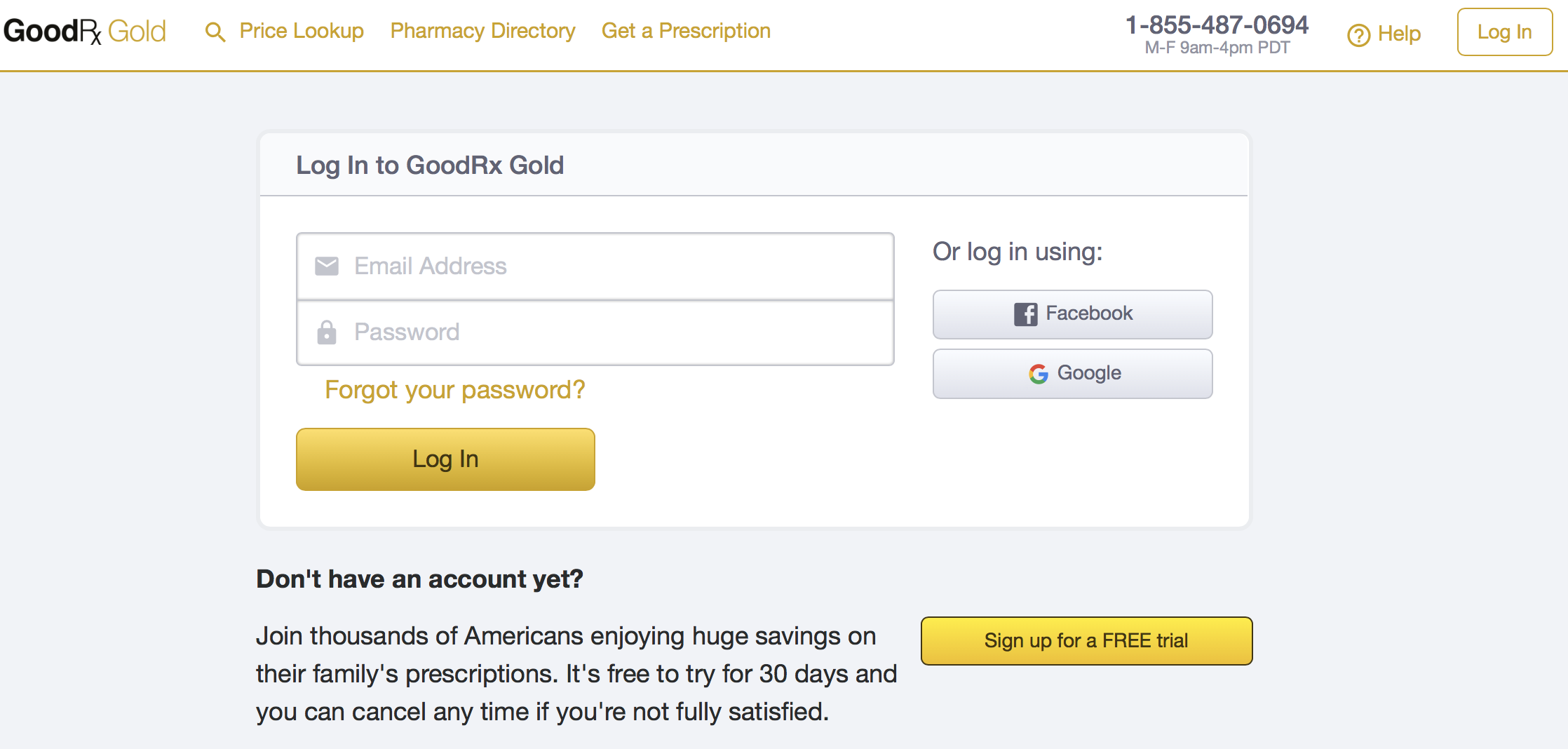 2.  If you are on the correct page, reset your password.
3. Still having trouble? Call us.
Give us a call at 1-855-268-2822 (Monday-Sunday, between the hours of 8am and 7pm CT).