If you're having trouble logging into your Gold account, there are a few things to check.
Step 1: Make sure you are logged into gold.goodrx.com. If you have a GoodRx Gold account, log in from the GoodRx Gold Login page.
If the page you are trying to log in from does not look like the image below, please click here to be redirected.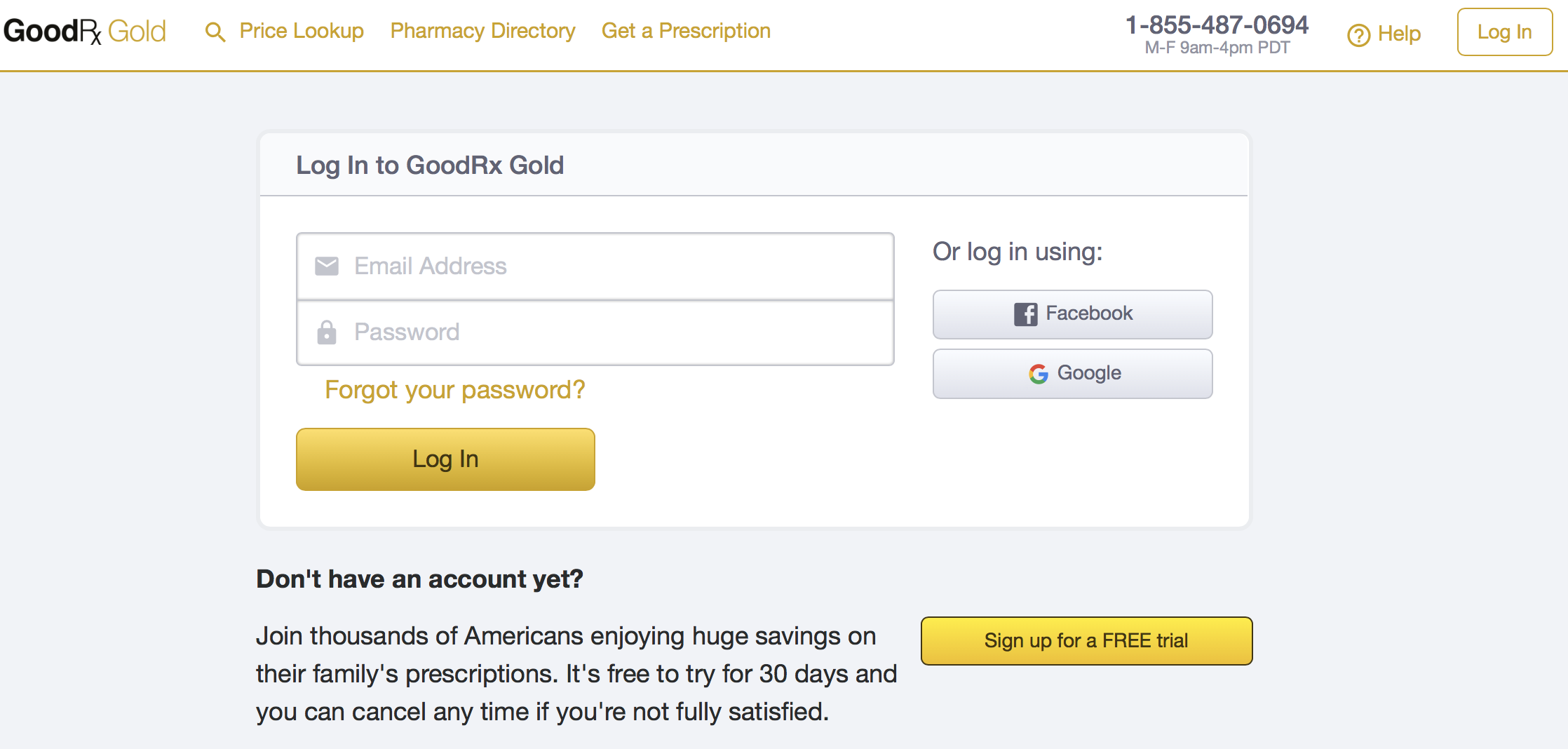 Step 2: If you are on the correct page, reset your password.