You can sign up for GoodRx Gold easily online and use your card at the pharmacy instantly!
Follow the instructions below to learn how you can create your Gold account and start saving today.
Step 1
From the GoodRx Gold home page, click the "Start Your Free Trial Now" button
Step 2
Set up your account with an email and password
After entering a valid email and password, click the Create My Account button to move onto the next stage of registration.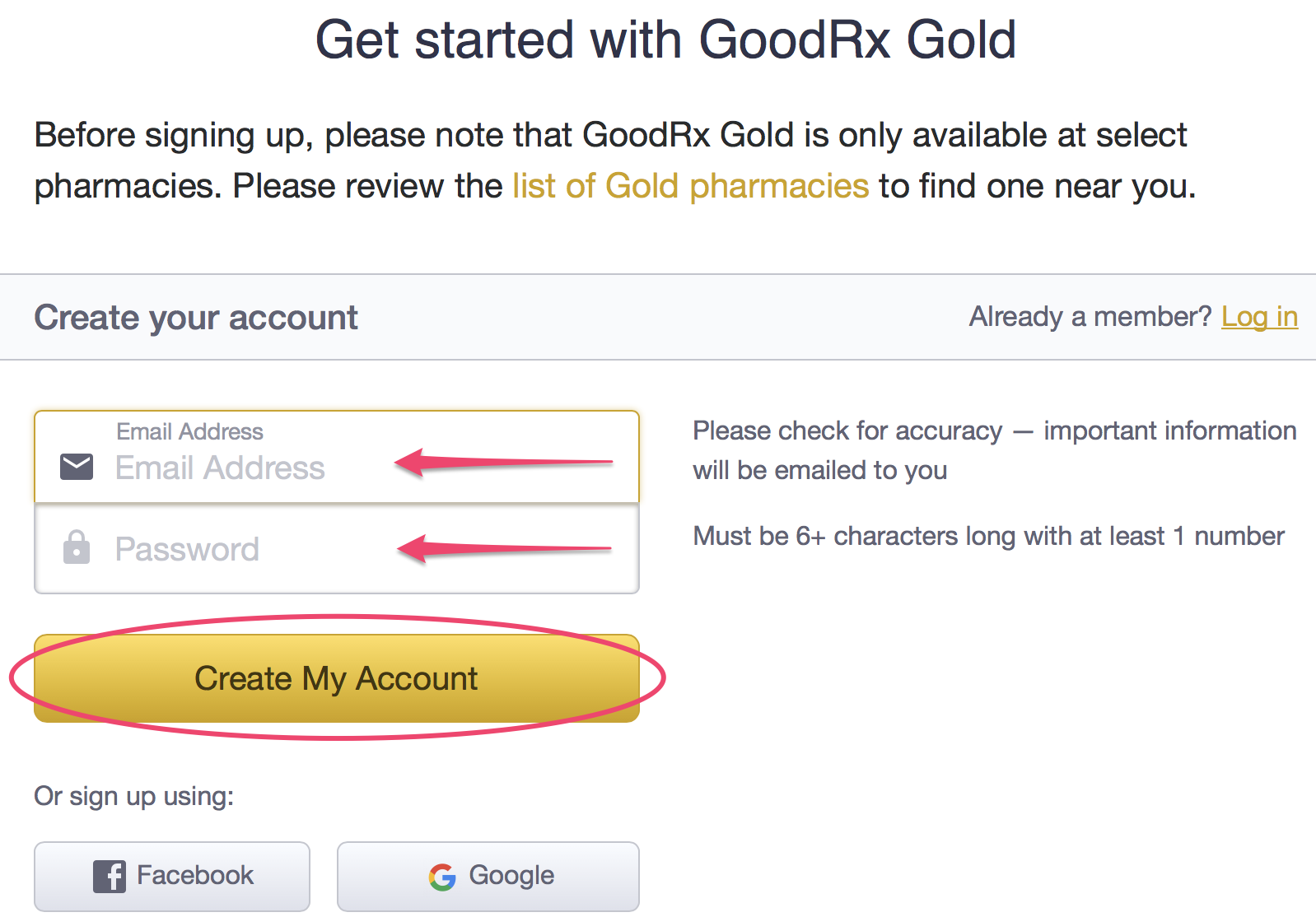 Step 3
Choose your Plan
GoodRx Gold now offers two types of membership plans for individuals and families.You must be 18 years of age or older to enroll in the Individual Plan or as the Primary member of a Family Plan.
Select the plan that's right for you, and then click on the gold "Continue" button.
If you're not sure which plan is right for you, click here.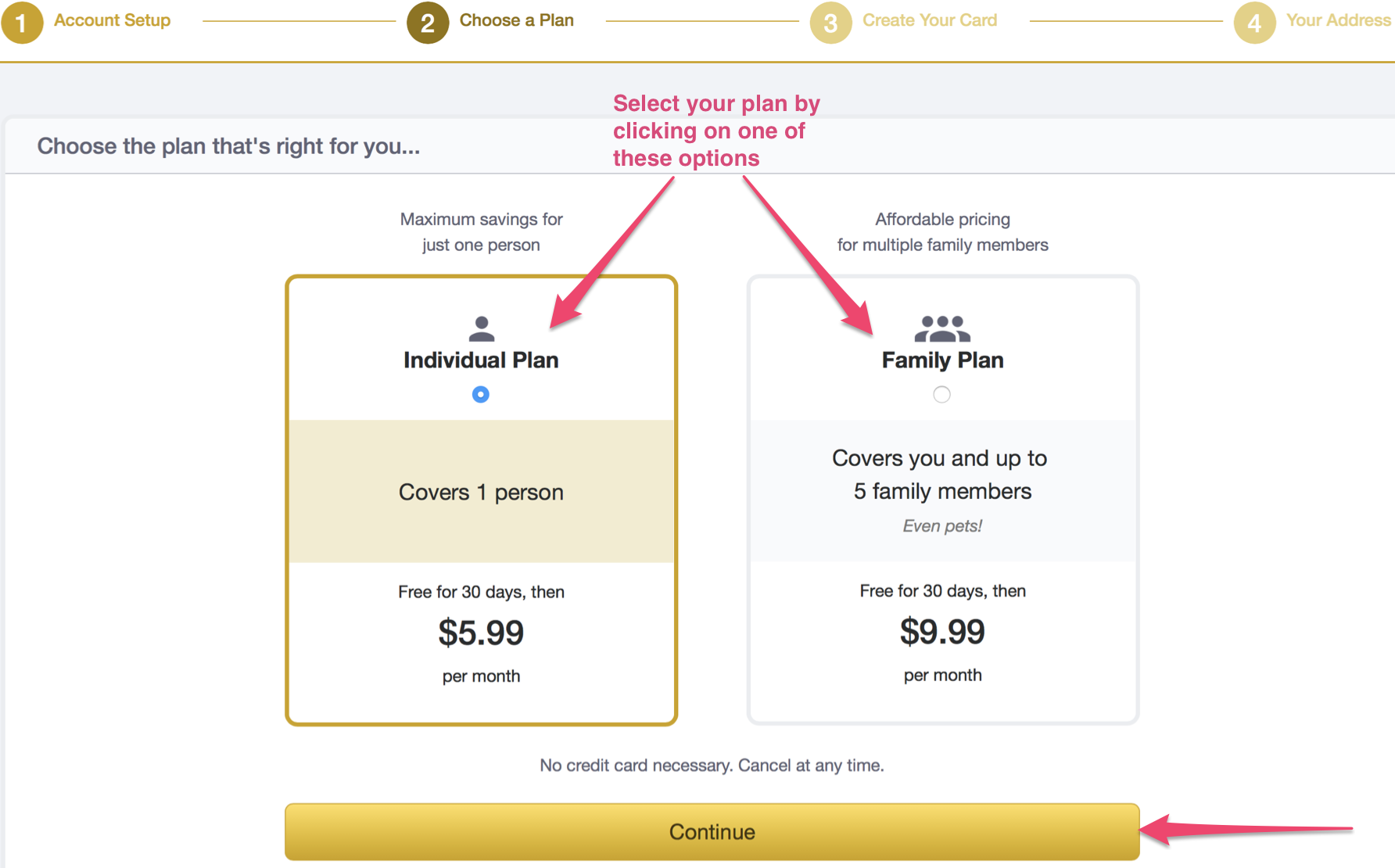 Step 4
Create your card
On this next page, you will be asked to enter the Primary account holder's first name, last name, and birthdate. Enter the full name and birthdate exactly as it will appear on the prescription —if the information on your card does not match what is written on your prescription, the pharmacy may not be able to process your Gold card.
Once this information has been entered, click the Continue to Next Step button. (You can print, text, or email your temporary card after creating your account. If you have selected the Family Plan, you can add additional members once your account has been created.)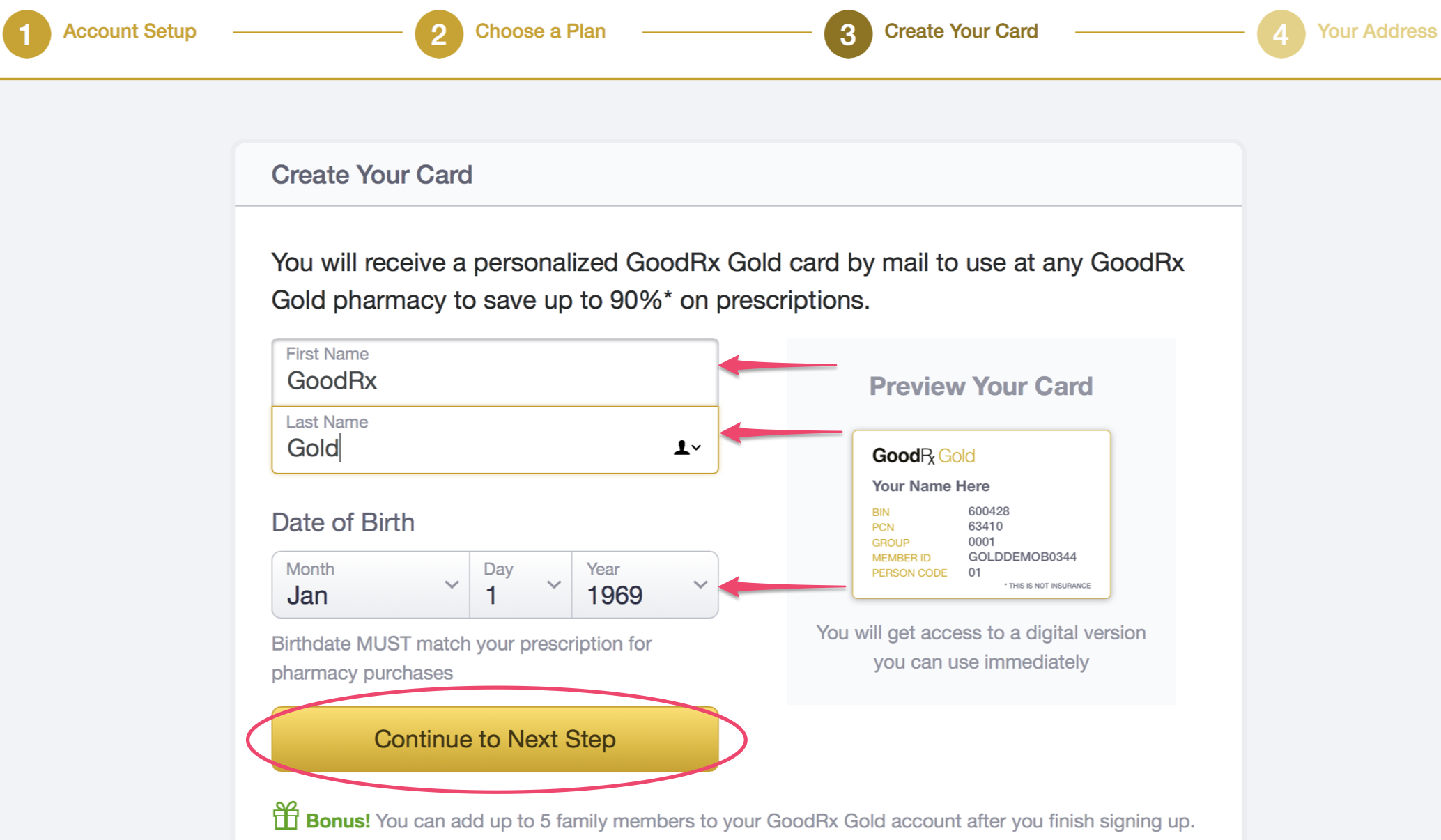 Step 5
Enter a valid mailing address
On the next page, enter your mailing address so we can send you your GoodRx Gold card and welcome packet!
Please be sure to double check the address you have entered, make sure everything is spelled correctly, and you have all necessary information listed (i.e. remember to add apartment or suite number) before submitting.  Then, click the gold Continue to Next Step button, and your account will be created.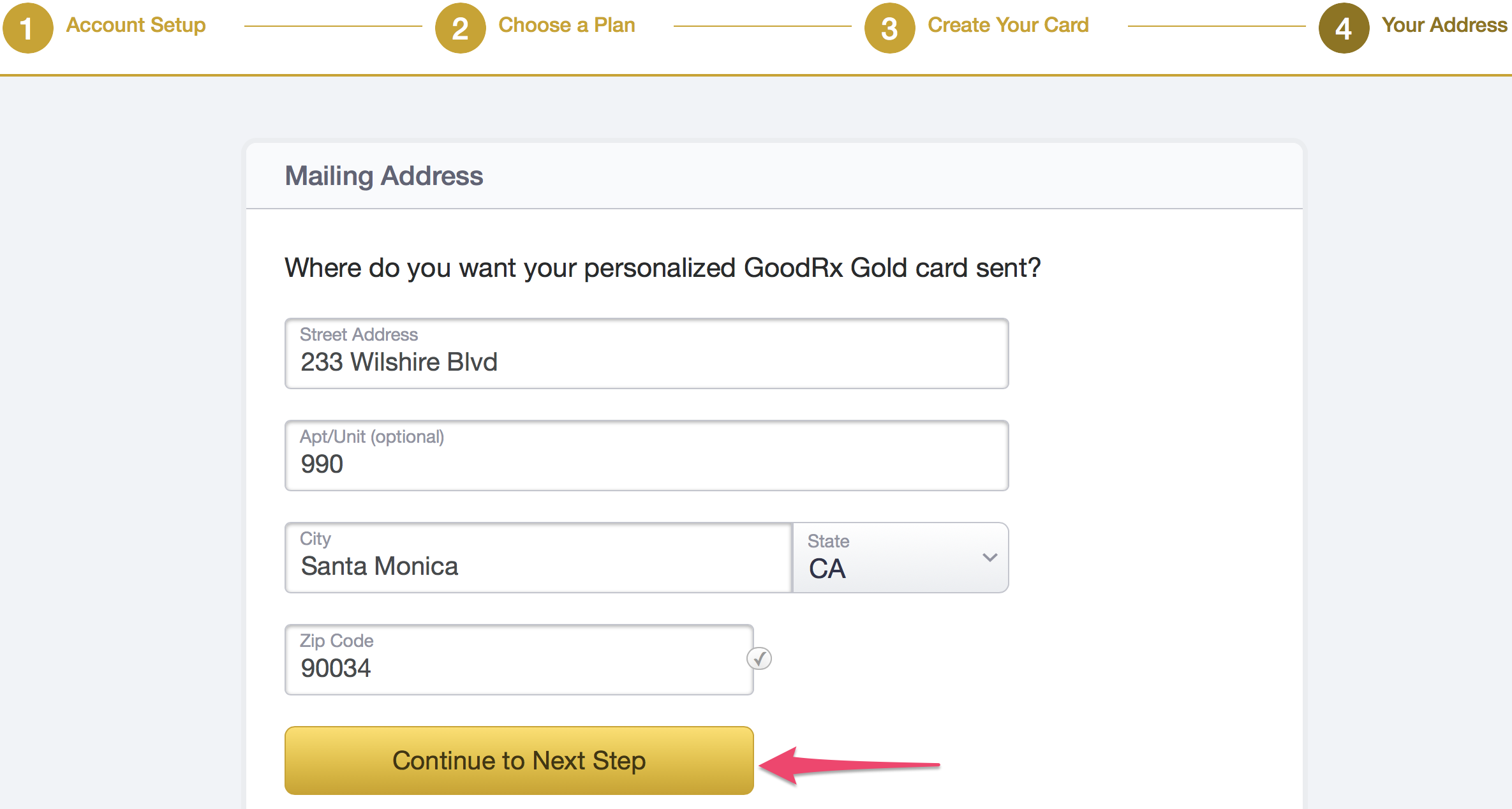 After clicking this button, you will be logged into your new Gold account. 
You will be prompted to Add a Credit Card to finish creating your GoodRx Gold account. You will not be charged until the 30-day trial period ends. 
From your account, you can now review and update your information: