Once you've finished registering for a GoodRx Gold Family Plan, you can add up to five additional members—family, friends or pets—on one subscription. Add or remove members at any time by following the steps below:
Step 1
Log in and go to your Account Settings page
Once you are logged in, click on the 'head and shoulders - Account' icon in the top right-hand corner of any page. This will take you to your Account Settings page. 
Step 2
Select "Manage Members"
From your account settings page, locate the "Members" section. Under "Members" locate the "Manage Members" button and click on it.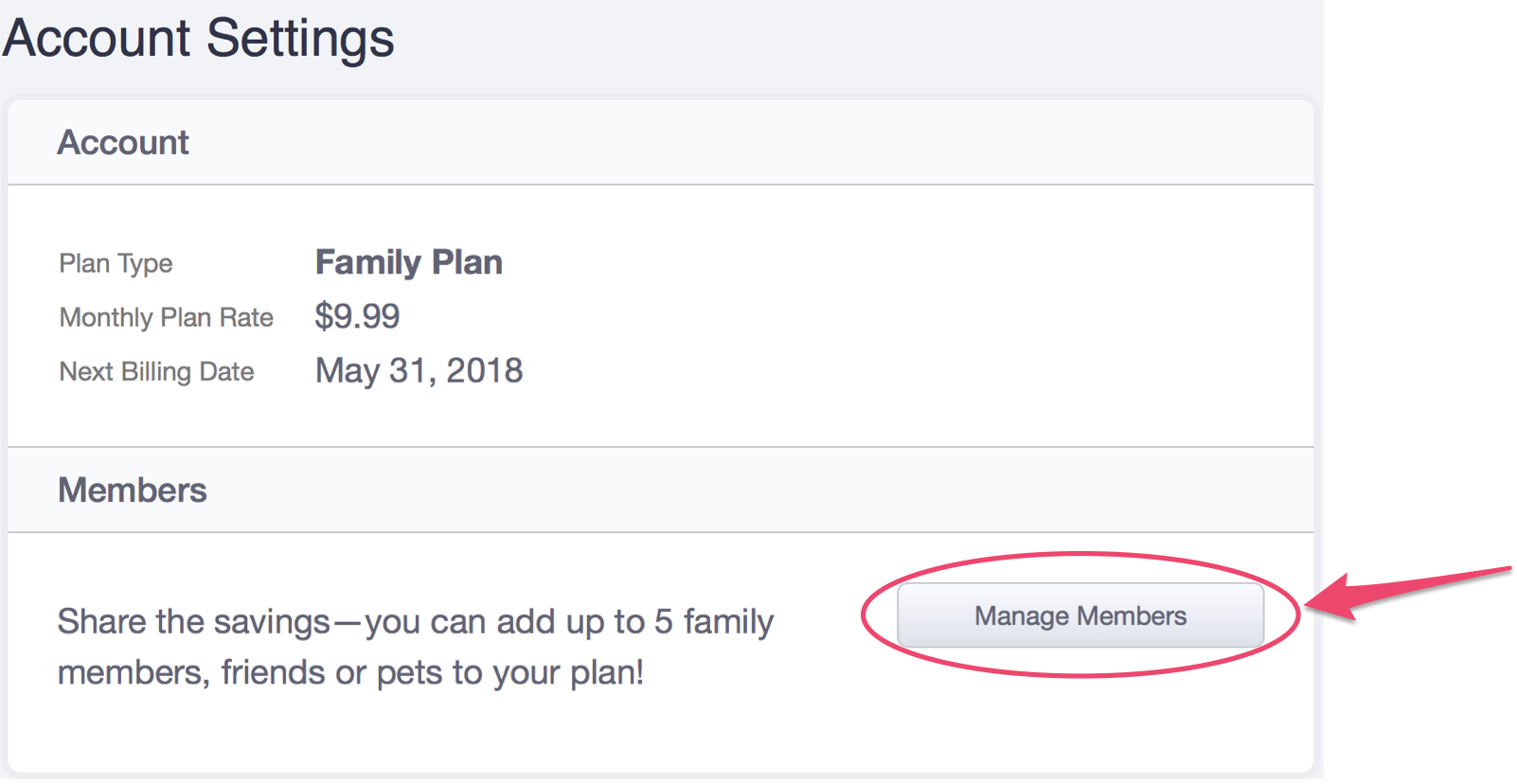 Step 3
Select "Add a Member" or delete the member you would like to remove
To add a member, click on the gold "Add a Member" button.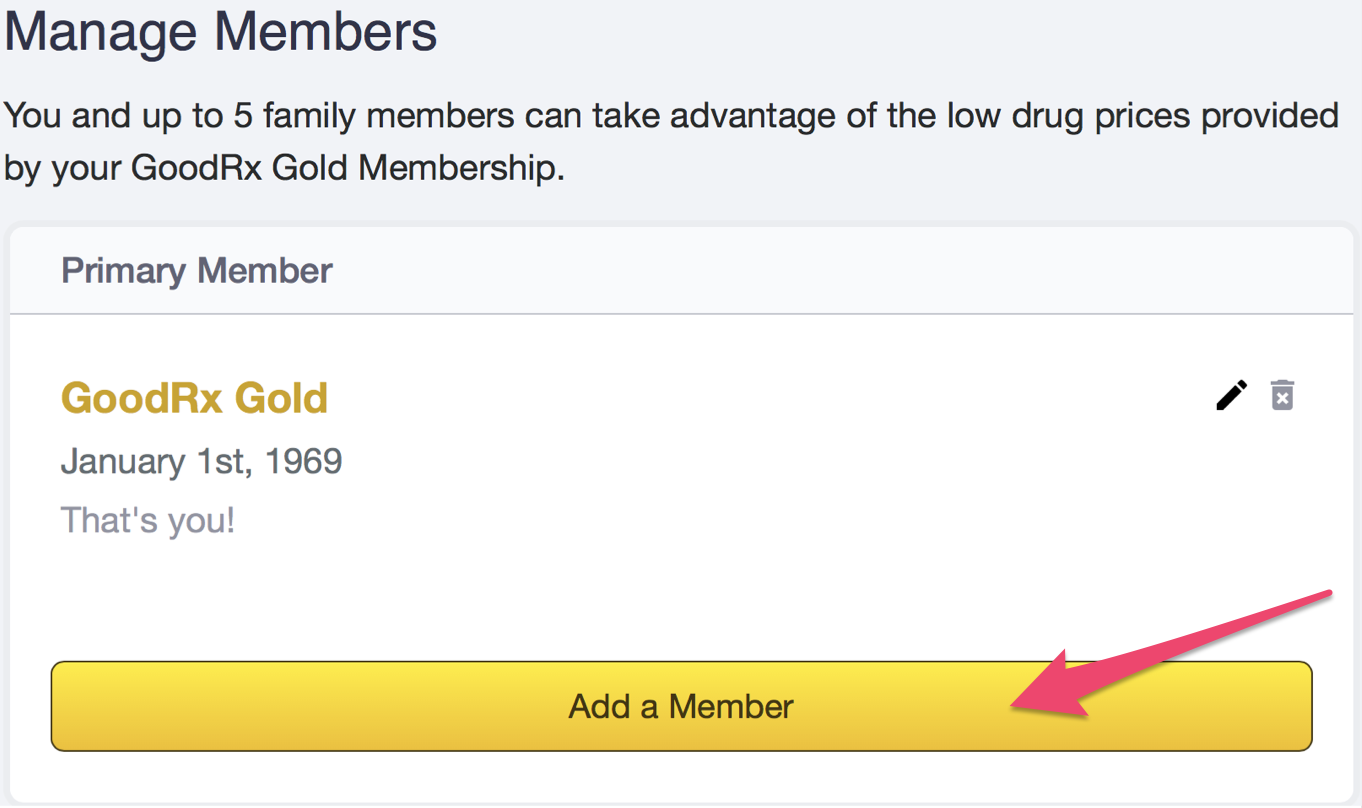 To remove a member, locate the member you want to remove and click on the trashcan icon in the top right-hand corner of the member's profile.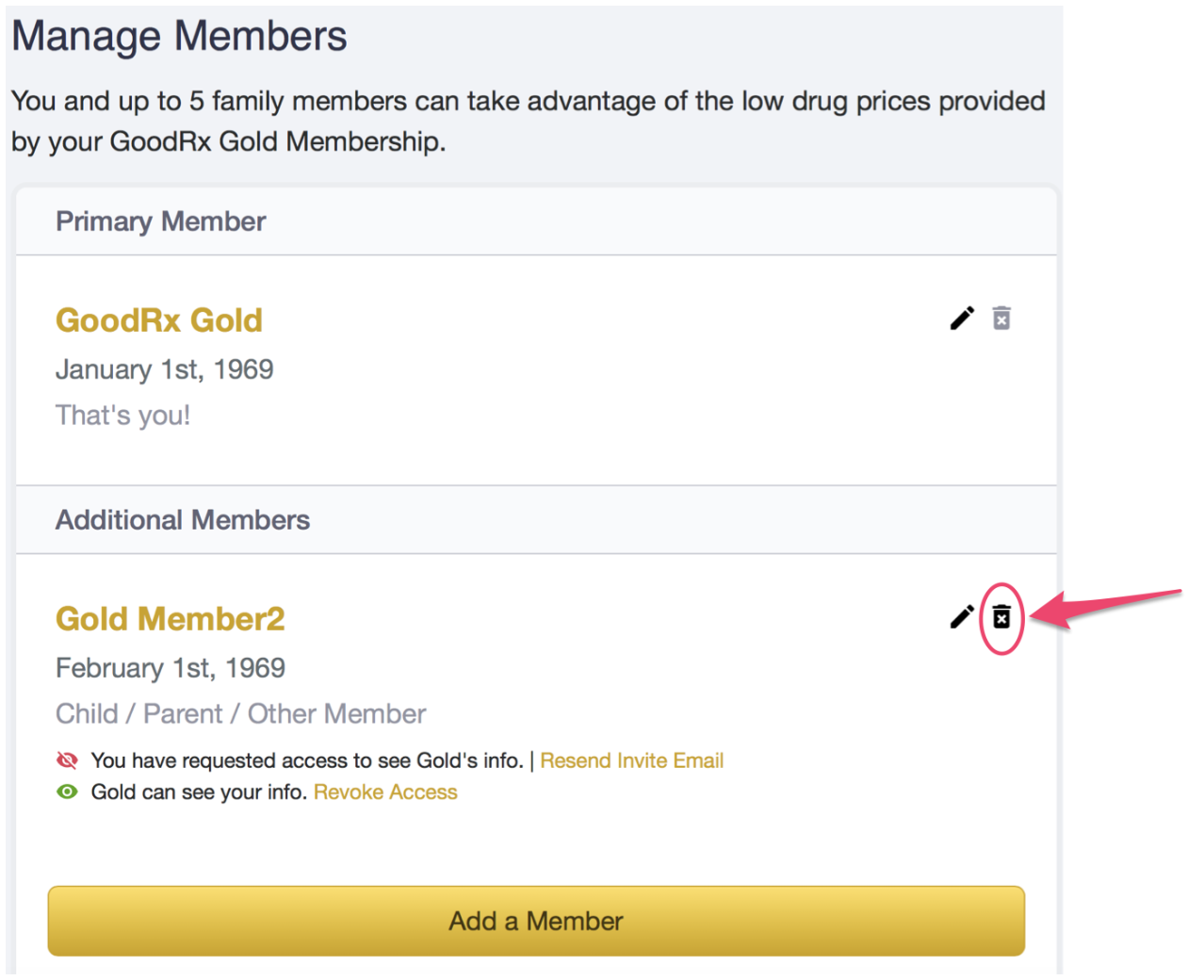 Step 4
Select member type
Under Member Type, you will see a drop-down menu that says, "Partner / Spouse." Click on this drop down and you will see options for "Partner / Spouse, Child / Parent / Other Member, and Pet. Select the option that best fits their relationship to the primary account holder. For example, if you are adding a friend or co-worker to your account, they would fall under the "Other Member" category, and you would select "Child / Parent / Other Member."

Step 5
Fill out the member info
After selecting the Member Type, fill in the first name, last name, birthdate and email address of the new member. Please make sure that the name and birthdate you provide matches the name and birthdate on the prescription, as that information will be used for verification at the pharmacy.
Adding an email is optional and must be unique to this member. For security purposes, email addresses cannot be shared. The email is used to securely send the new member a link to create an account. If no email is entered, they won't be able to create or manage their own Gold account. This does not affect their ability to use their card or receive savings. If you don't know their email address, you can always add it later.
You can also opt-in to share your prescription information with this member by checking the box that says, "Share my prescription information with this member." This will allow the member you are adding to view your prescription purchase history. Check this box if you would like to share this information or leave it blank if you don't.
Once each field has been filled out accurately, click the gold "Save" button to add the member to your plan.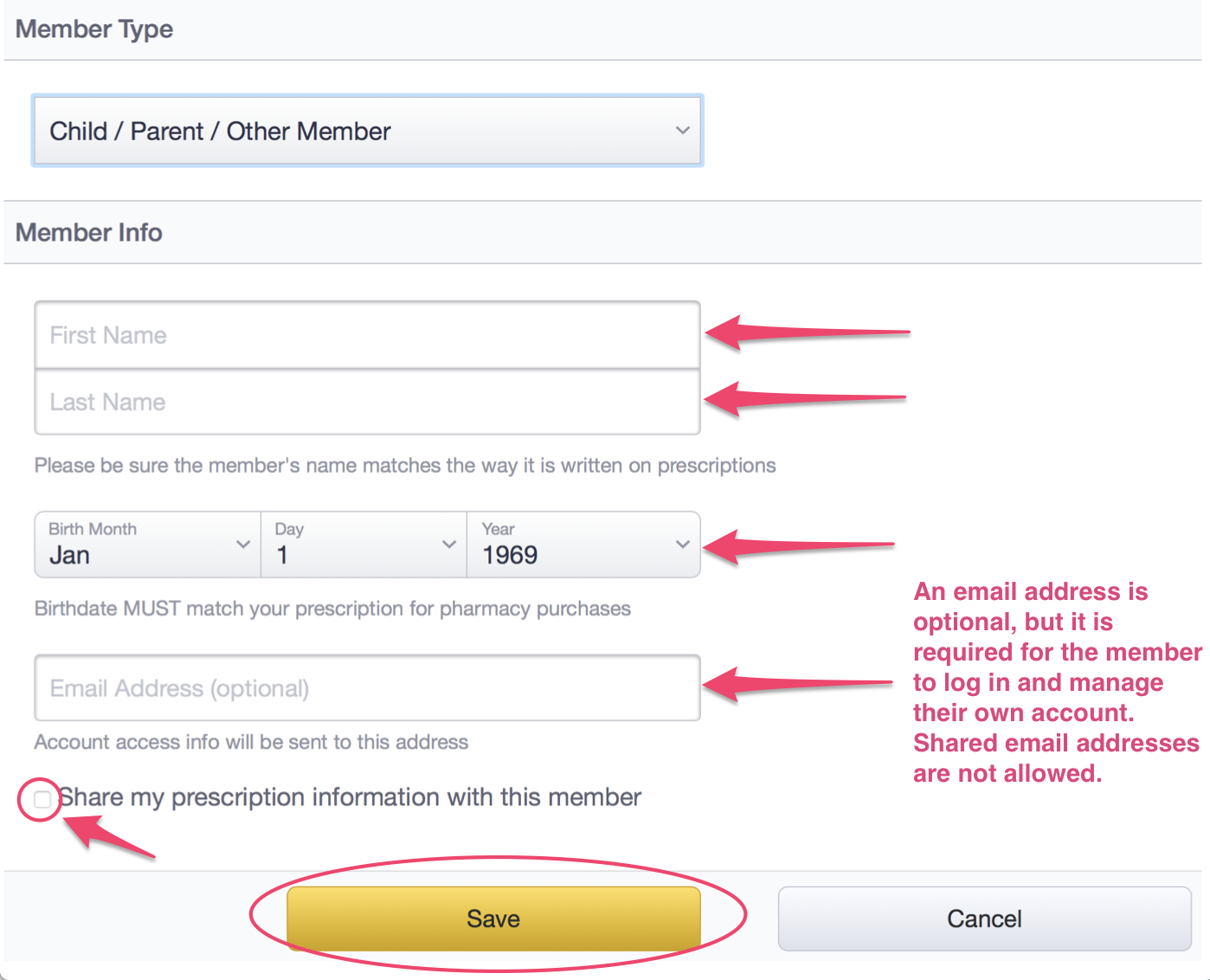 Once you add a member, they will also be able to print a temporary membership card and use it at the pharmacy that same day. Physical cards can be requested for new members on the My Gold Card page.
If you add members to your plan when you sign up, they will be listed on your GoodRx Gold card. If you choose to add members at a later time, you will automatically be sent new cards with the new member's names printed on the back. Your original card will work for all registered members, even if their names do not appear on the card!